4 min read
Found of the south-eastern most edge of the London Greater Metropolitan Area, Bromley is perhaps unfairly overlooked as a destination by all concerned. This is unfortunate, as the borough offers many unique and exciting things to do for all visitors. Even those who require a little additional assistance to get by.
Do not be put off by Bromley's humble reputation. If you're looking for a day out that is accessible as well as fun, then you'll find lots to indulge in, should you decide to drop in.
1 - Visit the house of Charles Darwin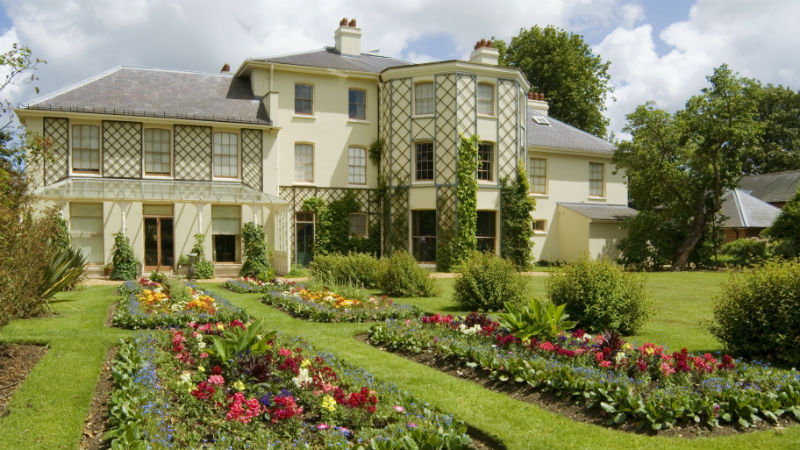 For those of you who love to blend their history with science, there are perhaps few places more noteworthy than Down House, the old home of the pioneering Victorian scientist Charles Darwin, who formulated his theory for natural selection within this building. Surround yourself in the very environment that inspired Darwin into writing The Origin of Species, and learn about the day-to-day life behind the scientist who revolutionised modern biology.
As much of the house as possible has been painstakingly recreated to resemble what it may well have done during Darwin's lifetime, from the study in which he researched and wrote his most famous thesis, to his bedroom. You can also stroll through his botanical garden, examine old specimens collected by Darwin himself, or enjoy a Victorian-style afternoon tea in the cafe.
Although an old building, it has been renovated with older and disabled visitors in mind. The building is completely accessible to wheelchairs, and assistance dogs are welcome to attend. A lift provides additional access to the upper floor, should the stairs be too much to tackle, and additional materials are provided for guests who are seeing or hearing impaired.
2 - Make some animal friends
Christmas Tree Farm actually has a loose connection with Charles Darwin too, as it's found in the village of Downe where he grew up. It's a suitable link, as Christmas Tree Farm holds a large host of animals that may be fed and petted, with the farm open throughout the year. An exception is made during particularly poor weather, so keep an eye on the skies when you decide to visit.
A cafe is on site as well if you wish to be fed yourself.
The farm is welcoming of all guests of all ages. Being a working farm, there is no guarantee that the pathways will be entirely wheelchair friendly. However, Age Concern groups frequently visit for cream teas and a chance to see the animals, and visitors with special needs are also welcome.
3 - See Victorian dinosaurs at the Crystal Palace Park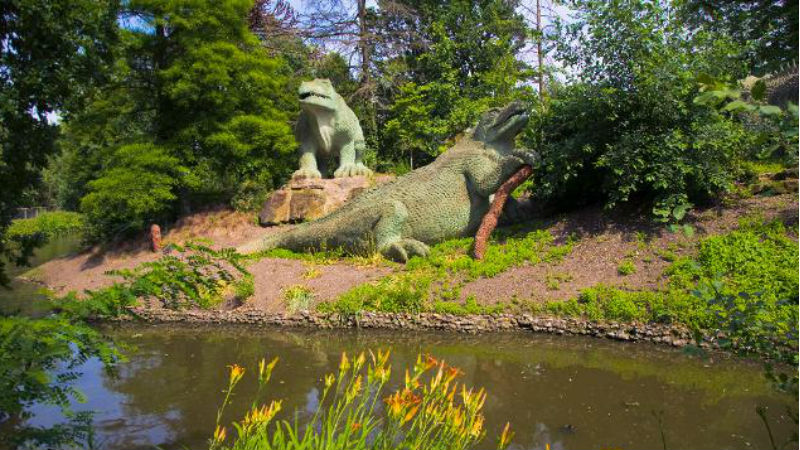 Built in 1852, it's sad to say that not all of the original Crystal Palace Park survived the intervening centuries. One terrace still remains, however, as do one of the park's most unique and interesting features – Victorian replicas of ancient dinosaurs, or rather what the Victorians themselves believed dinosaurs to have looked like. Needless to say that palaeontologists have since revised their initial assessments!
The park is free to enter, and anyone may visit. The pathways tend to be gentle and even, with plenty of benches found throughout, and so is very accessible for older guests. Some areas may be unpaved or have a more "natural" design to them that could make movement tricky for those with limited mobility.
As well as the dinosaurs, there is also a boating lake, a hedge maze, a museum, and a cafe.
4 - Venture into forgotten caves
Deep under the borough, you can find over 22 miles of interconnecting caves and caverns stretching like an ant's colony from the entrance on Caveside Close. Dating back to at least the Saxon period, and they may well be older, they form a series of caverns and mines carved out of the rock over centuries. Last used as a mine in the Victorian period, they were then used as an arsenal during the First World War, and an air raid shelter during the Second.
It is now open to the public, with the Chislehurst Caves offering tours throughout the week to brave adventurers looking to explore the dark depths beneath London.
Naturally, being a cave, the ground can be uneven and unsteady. However, wheelchairs are allowed inside, and assistance is provided throughout. The caverns tend to be dark, and while a lantern is provided, visitors with poor vision may find the journey difficult to manage. Seniors are given a reduced ticket price.
5 - Step back in time at a Roman villa
Built and occupied in the 2nd century AD, the Crofton Roman Villa was once part of a large agricultural estate that covered at least 500 acres owned by the local Roman nobility for 260 years. Surrounded by meadows, farming buildings and pastures, it would have formed a hub for Roman culture and life in the region, likely to entice local British tribesmen to assimilate into the burgeoning Roman Empire.
Now reduced to little more than its foundations, archaeologists have carefully mapped out the approximate layout of its twenty rooms and found a plethora of artefacts. It opens a window into what daily life was like back in the age of Hadrian and Constantine, and a rare chance to really get a sense of our island's history.
Access is provided for wheelchairs and people with limited mobility, and guests with poor vision will be more than satisfied with the more tactile displays offered. The £1 concession rate makes this an extremely affordable day out too.
---
At SuperCarers, we can connect you with vetted and experienced carers in Bromley, to meet your care requirements and needs. Find your perfect carer now, browse our care services in London, or give us a call on 020 8629 1030 for more information about what home care involves.