3 min read
Located on Britain's southern coast, just a few miles off from Portsmouth and only two hours away from London by train, Bournemouth is a bustling seaside resort town with plenty on offer for all the family. It's an ideal location for a day out with your grandparents, featuring golden beaches, historical buildings, local independent shops, and plenty of restaurants and cafes.
Should you be planning to spend time this summer with your grandparents and the rest of the family, be sure to make Bournemouth one of your key locations. To help give you an idea of what can be done, we've selected some of the best things to do while visiting the town.
Take a ride on the hop-on-hop-off city bus tours
Travel across Bournemouth in comfort, while also getting a guided tour of the major sites while you're at it!
The City Sightseeing Bus Tours of Bournemouth run regular routes through the town, allowing tourists to purchase an all-day ticket that permits travel. With this ticket, you're welcome to jump onto any of the tour buses passing down the route and enjoy a narrated tour of the city while you're with them. At any of their stops, you can disembark and explore the city on foot.
The buses are all wheelchair and mobility-scooter accessible, with audio tours offered on a loop and printed tour books also provided. The buses pass by all the citie's major landmarks and attractions, making it a fantastic choice for first-time visitors to the city.
Enjoy the seaside at Hengistbury Head beach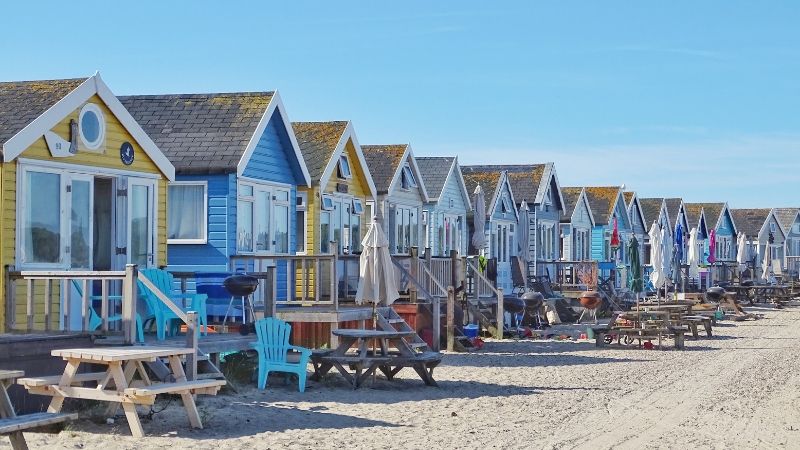 Named for the famed Hengist, one of the two Saxon leaders who lead the first Anglo-Saxon invaders of the British Isles, Hengistbury beach offers plentiful warm golden sands, dramatic cliffs, and blue sea waters.
Certainly, you'd be remiss to bring your grandparents to a seaside town and not even think of visiting the beach!
Hengistbury Head Beach offers plenty to see and do, from calming coastal walks, soft sand to laze upon, as well as nearby shops and cafes for food and drink. It's accessible by the land train, which offers family tickets for £5.50 at the time of writing, which can take you from one end of the beach to the other.
Dogs are welcome at the beach, and so it makes a great place to take them for exercise.
Visit Bournemouth Aquarium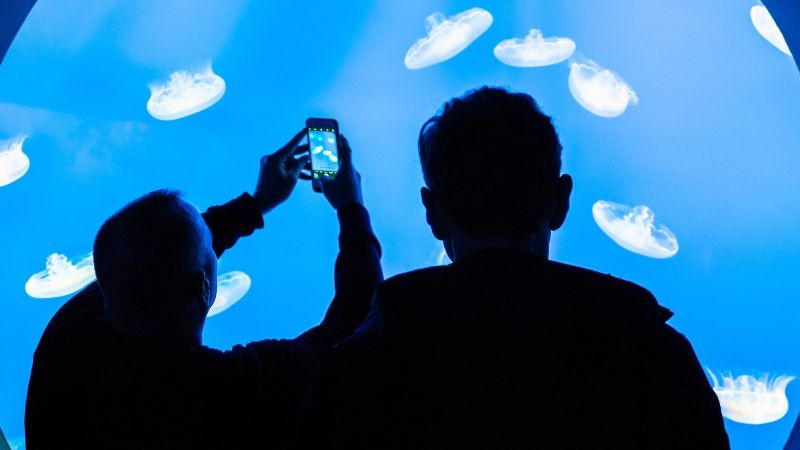 Found on the Pier Approach, Bournemouth Aquarium offers visitors a chance to get up close and personal with some of the world's most impressive aquatic life. With creatures drawn not just from British waters, but as far off as the Amazon and the Great Barrier Reef too, there's always something new to see.
The Aquarium offers discounted tickets for senior visitors as well as carers, and the Aquarium is fully accessible to all its guests. There is lift access to the upper floors, and all the corridors and passage ways are spacious and well lit. Unfortunately, it's unable to offer its own parking, so Blue Badge holders may need to look elsewhere to park their vehicles.
Talks and animal displays are offered throughout the day, so be sure to plan in advance if there are any animals in particular you'd love to encounter.
Discover something new at the Bournemouth Natural Science Museum
With collections gathered from all over the globe, the Bournemouth Natural Science Museum is definitely worth a visit. Most of the collections have been donated over the years by members of the Museum, and feature all sorts of objects, from Egyptian mummies, to bug collections and fossils.
Throughout the year, the museum also offers numerous events, lectures, open days and exhibits. Always make sure to research ahead of your visit to see what's taking place!
The museum offers as much access as the building's design allows. Upon request, visitors can also request to see specific items up close if they so wish. Access to the museum is free of charge.
---
At SuperCarers, we can help you find experienced home carers in Bournemouth and across the UK. Whatever your home care needs, we will listen to your requirements and match you to vetted local carers, so that you can keep living independently in your own home. Call us on 020 8629 1030 or visit supercarers.com to find out more.
You may also be interested in live-in care in Bournemouth or home care in Southampton.