6 min read
Who says Halloween is just for kids! Enjoying some ghoulish games, crazy costumes and delicious sweets is the prerogative of anyone young at heart. Crafting, baking, playing games and socialising are all great ways to help alleviate some of the stress and symptoms of various cognitive issues, and Halloween is the perfect opportunity for seniors to get involved with activities while spending time with loved ones.
Making Halloween decorations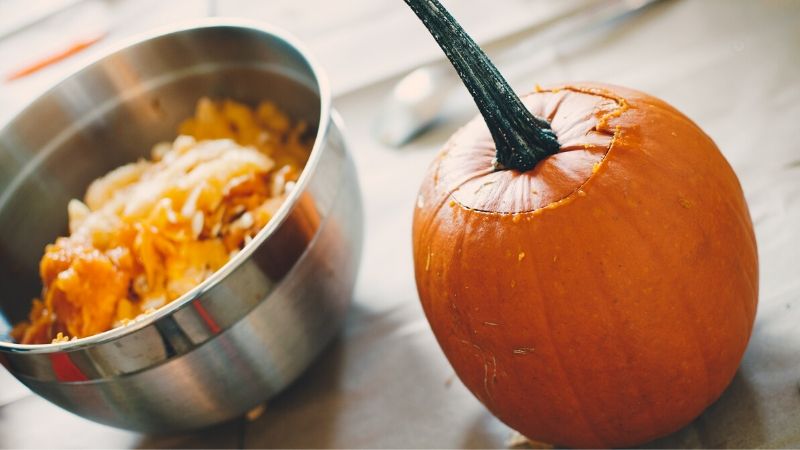 Decorating the house will immediately put you in the mood for Halloween! You can pick up inexpensive decorations in advance and have the kids help your older loved ones to put them up. But if you really want to have fun, then you can buy some craft materials and have everyone work together to make their own. Crafting is a great way to engage the mind as it's a tactile activity, so it's perfect for those who suffer from dementia for example.
White yarn can be used to make mummies or spiderwebs, while the spiders themselves can be made out of black pipe cleaners (they also make great whiskers for black cats). Ghosts can be cut out of white paper, then stuck to the walls or hung in spirals from the ceiling. Pinecones can be turned into little witchy owls, while old plastic milk jugs make great alternatives to pumpkins – just wash out, draw or stick on a face, and fill with fairy lights for some ghostly lighting. You can also make ghoulish Halloween slime; it's simple to do, and great fun to get your hands stuck into!
Finally, it wouldn't be Halloween without pumpkins! You can make traditional jack-o'-lanterns by pulling out the insides (which can then be used to make tasty treats!) and carving faces into them or, if you're concerned about using sharp implements, they can always decorate the outside with pens or paper cut-outs. Washable markers and baby wipes work best for this, and they can always go over what they've drawn with puff or glow-in-the-dark paint to add some extra spookiness!
Baking Halloween sweet treats
If there's one thing that sums up Halloween, it's tasty treats! Even if you don't go trick or treating, there's a host of delicious things that you can whip up at home.
Cakes and biscuits are easy to bake, and great fun to decorate; a range of food colouring and toppings will allow everyone to make their own spooky designs on top, while chocolate collected from trick or treating can be chopped up and used instead of chocolate chips for delicious cookies.
One of the classic sweets for a lot of us growing up were toffee apples – an apple on a stick, dipped in melted caramel, then covered with toppings such as sprinkles. Be careful when melting the caramel however, as it will be very hot at first. Alternatively, as these can be a bit hard to eat, you can make caramel or chocolate fondue, with slices of apple and marshmallows for everyone to dip. Again, keep an eye on the temperature of the melted caramel or chocolate so as to avoid any accidents.
Don't forget to make something pumpkin flavoured! If you've made jack-o'-lanterns then you'll already have some pumpkin flesh, otherwise you can use tinned pumpkin puree to make pumpkin pie together, or how about these adorable mini pumpkin pie bites?
For a range of Halloweeny treats, both sweet and savoury, perfect for kids and adults, check out the BBC Good Food page here.
Dress up for Halloween!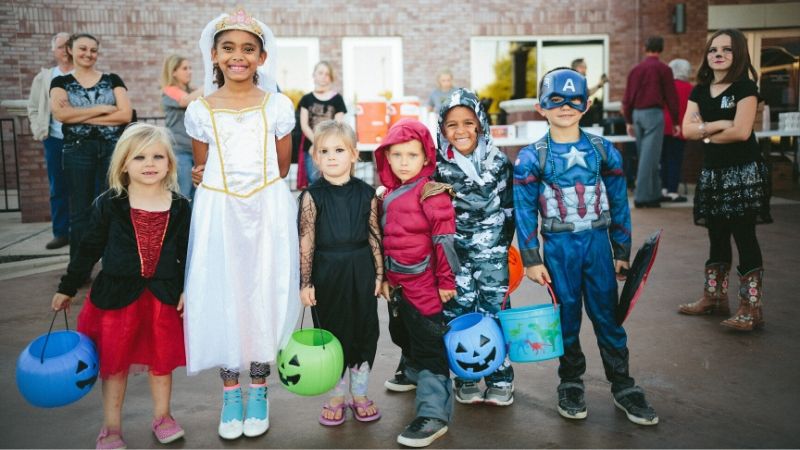 Part of the fun of Halloween is dressing up in crazy and colourful costumes – and they don't always have to be scary! Making costumes can be challenging, but making masks can be a fun way to spend time together. You can either cut the mask shapes out in advance, or buy blank pre-made masks that everyone can then paint or colour, and cover with glitter, feathers or other crafty decorations!
Another option is to get a big box, and spend a bit of time in advance filling it with a range of items (charity shops are good for this); big colourful blouses, extravagant hats and wacky accessories, as well as some playful props from costume shops. Then get everyone to "dress" each other up; everyone can pick out an item or outfit for everyone else, then you can take photos in your zany costumes.
Enjoy a spooky story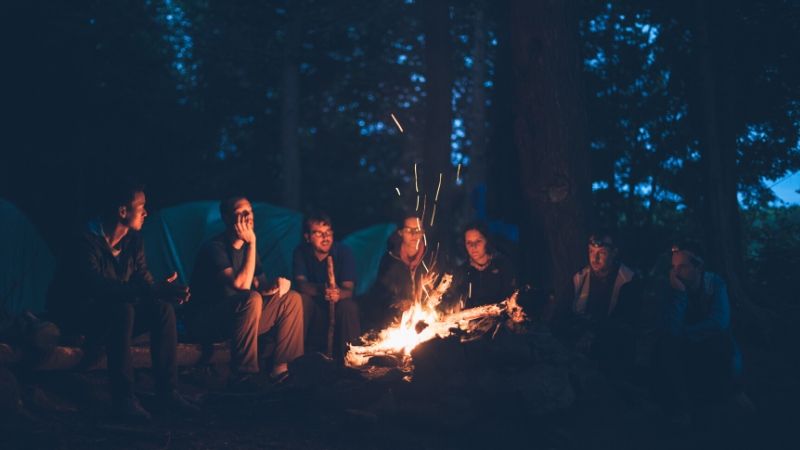 Telling spooky stories is a Halloween staple; you can sit together and tell stories that you already know (though make sure they're suitable for the whole audience) or your older loved one can read to the youngsters. There's a great range of "scary" books out there to choose from! The Scariest Book Ever by Bob Shea is a charming picture book about a melodramatic ghost, while Coraline by Neil Gaiman, about a girl who finds a doorway through to another world that is like her own but with a creepy twist, is perfect for older children.
Alternatively, there are plenty of fun movies that you can all watch together. For younger children, Casper about a friendly ghost, and Monster House about a less-than-friendly house are good options. For older children, films like ParaNorman and Roald Dahl's The Witches are on the creepier side without being nightmare-inducing.
After the book or movie, you can sit down together and talk about what each of you would have done if you had been in the characters' positions. Perhaps with a hot chocolate and some sweets!
Fun Halloween games for the whole family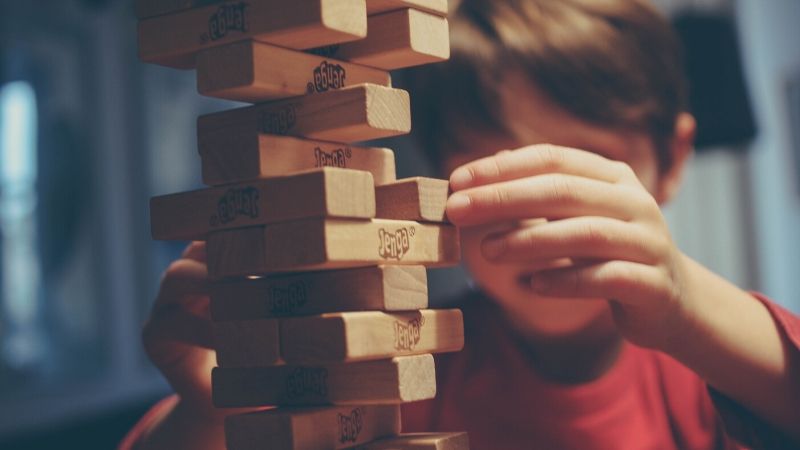 Holidays are a great time to play games, and Halloween is no exception.
Charades is easy fun, especially if you can prepare the words or phrases in advance. If you have young kids involved, then don't rely on only movies or books – throw in some other themed answers, such as monsters or animals. Watching someone attempt to mime "Dracula" or "full moon" can be quite amusing!
Similarly, Halloween-themed trivia games or Pictionary, especially when working together in teams, can be a silly and enjoyable way to spend the evening. Or you can make a game out of storytelling; sitting in a circle, each person adds a single word to build up a spooky tale! This is a good way of getting people involved and engaged without too much pressure, so is great for people with cognitive difficulties.
If you're looking for slightly more active games, then bobbing for apples is a classic, although it can get quite messy! Remember to place the tub of water on a table so that it isn't necessary to kneel on the floor. If you want a less damp game, then doughnuts on a string is similar but without the backache. Simply dangle ring doughnuts from a horizontal pole using string, then set this up somewhere high. Participants then have to eat as much of a doughnut as possible without using their hands. Hanging the doughnuts at varying heights means everyone can play! Another gently active game is a version of "ring toss" using plastic hoops and pumpkins with long stems as the pegs, to stay in the Halloween theme.
Finally, you could play sensory games, involving bowls of items that participants can feel but not see. They then have to guess what's inside, such as 'brains' (spaghetti) and 'eyeballs' (peeled grapes). You can even use smelly things, or tell a story around the items to keep the spooky mood! This kind of tactile sensory game is good for those with dementia as it engages a range of senses.
Trick or treating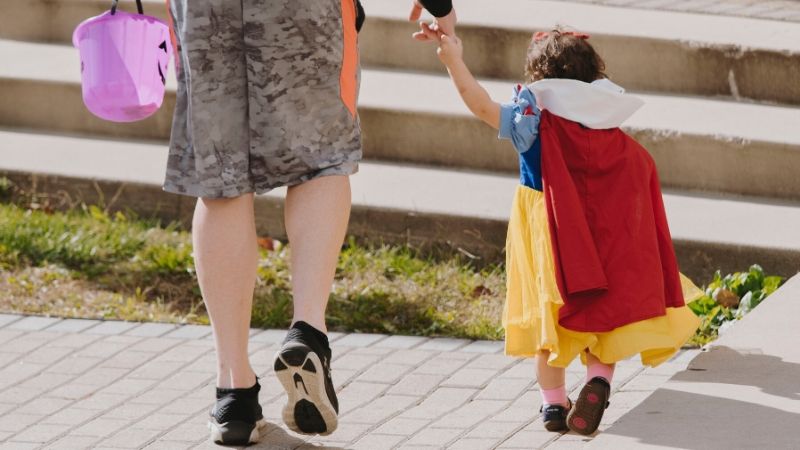 Trick or treating is more of an American tradition, but can still be great fun wherever you live! If they're feeling up to it, then taking the kids out to knock on doors can be a good way to get our older loved ones moving around. Think carefully about whether it's suitable for your area however – if it mostly consists of blocks of flats, then it may be trickier for them to do.
If trick or treating isn't an option, consider instead running a Halloween scavenger hunt, with a list of themed items hidden around (inside and outside depending on the weather) that seniors can help the kids find within a certain time limit. Don't forget to give them both a chocolatey reward at the end!
---
Are you looking for home care for yourself or a family member? At SuperCarers, we can help you find compassionate carers near you to help you live an independent life at home. Call us on 020 8629 1030 and our team will start looking for an experienced carer straightaway.
You may also be interested in our article about top tips for dementia care at Christmas.