6 min read
Sometimes the best gift you can give to your parents or grandparents is to spend some time with them, sharing a special experience, creating memories. Whether they live independently in their own home, in a care home, or need the support of a live-in carer, getting out of the house might be just what they need. With Birmingham's exciting range of attractions, parks and cultural destinations, you are spoilt for choice with opportunities to head out and enjoy what the city has to offer.
Check out our ideas for a brilliant day out in Birmingham with your elderly relative, including accessible museums and galleries, tranquil green spaces and some unique and quirky experiences your loved one will cherish.
Get your culture fix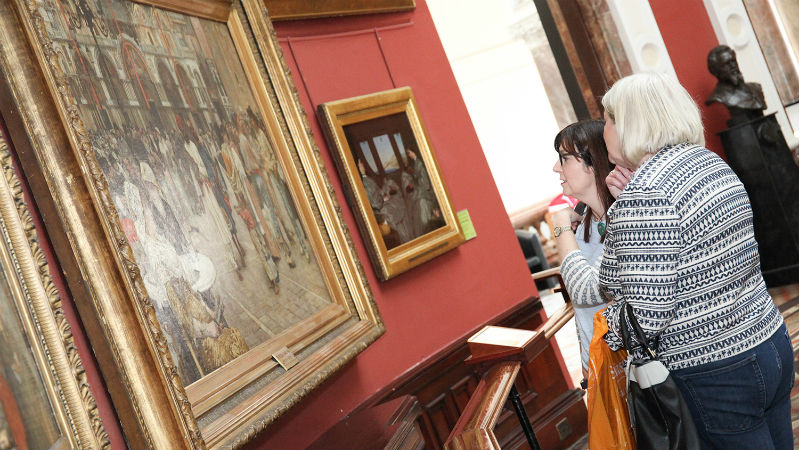 1. Be amazed by the largest public collection of Pre-Raphaelite paintings in the world at the Birmingham Museum and Art Gallery. Other highlights include the Staffordshire Hoard (the world's largest Anglo-Saxon hoard) and a gallery showcasing Birmingham's turbulent history. Take a break at the newly restored Edwardian Tearooms, catering for everything from brunch to afternoon tea. The museum is fully accessible for visitors with mobility difficulties.
2. See outstanding masterpieces by artists such as Monet, van Gogh, Turner, Rubens and Rodin at the Barber Institute of Fine Arts, located inside the campus of the University of Birmingham. The impressive Grade-II listed Art Deco building hosts free guided tours on selected Tuesdays and Sundays. You can also borrow a wheelchair if your loved one needs some help getting around.
3. Discover something new together with your parents or grandparents at Ikon gallery, showcasing groundbreaking exhibitions from international contemporary artists. You can also get hands-on together during one of the regular art and crafts workshops, tailored to personal abilities and skills.
4. Is your loved one interested in local heritage? Then they'll surely enjoy a visit to the Museum of the Jewellery Quarter. Get a glimpse of the life of a jeweller in the 19th century through galleries exploring the history of the Jewellery Quarter. You can also watch live demonstrations of traditional jewellery-making.
Travel back in time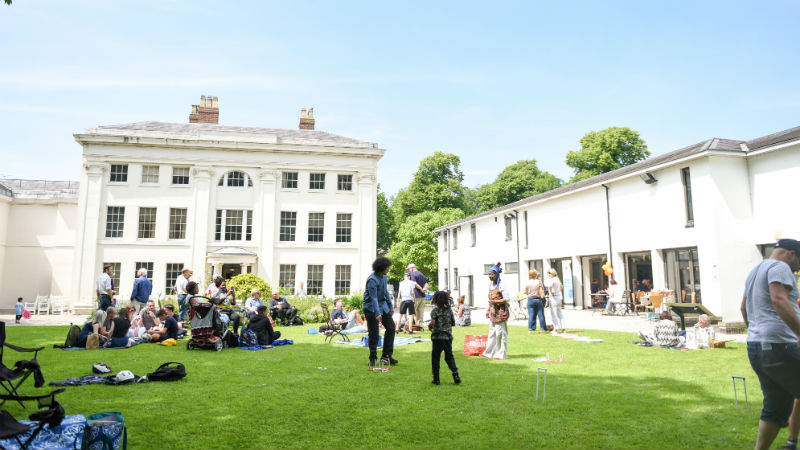 5. If there's an area in Birmingham that has radically changed in the last 50 years, that's the Gas Street Basin. Here the city's industrial heritage meets modern architecture and a brand new area buzzing with bars and restaurants. Take your parents on a leisurely walk along the towpaths, enjoy the views of the narrowboats and stop at one of the many lovely cafes for a cup of tea.
6. Take your elderly relative on a trip to Sarehole Mill, just four miles from Birmingham city centre. As well as visiting the historic site, you can also take part in fun workshops for all the family or tuck into some delicious cake at the Millers Tea Room. The mill is fully accessible to visitors with mobility difficulties.
7. Follow in the steps of royalty at Aston Hall, a stunning Jacobean house dating back to the 17th century. The ground floor of the hall, the grounds and stables are fully accessible. If your loved one has difficulty climbing the stairs, they can still take a virtual tour of the upstairs rooms.
8. Home of the Birmingham industrialist, Mattew Boulton, Soho House reflects the fashions of the Georgian period. As well as exploring this elegant mansion, your loved one can also see many samples of buttons, buckles and clocks that were produced in Boulton's factory. There's disabled access throughout the house and the peaceful gardens.
9. Travel back in time to 19th-century Birmingham with Back to Backs. These houses, now carefully restored, once hosted working-class families who moved to the city to work in Birmingham's factories. If your relative is unable to climb the stairs, you can still take special ground-floor-only guided tours. Don't miss the candy shop, where your elderly loved one can reminisce about the sweets they used to love in their youth.
Catch a show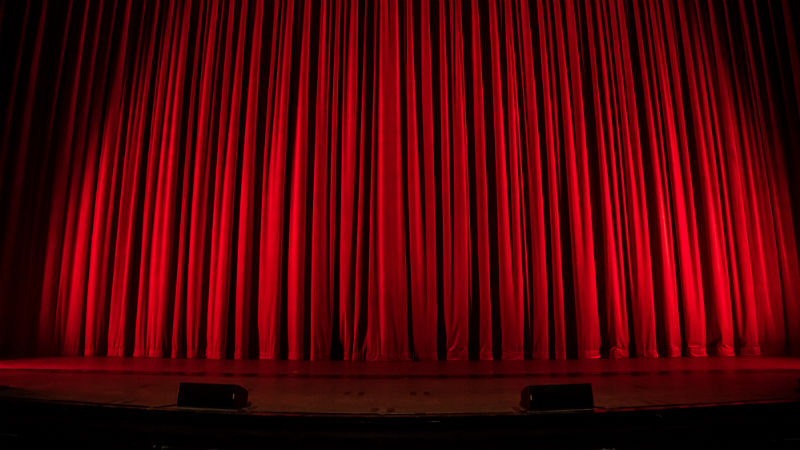 10. Take your loved one out for a special night at one of Birmingham's best theatres. The New Alexandra Theatre specialises in smash-hit musicals and comedy shows, but you can also get nostalgic with concerts of music from the 50's and 60's.
11. Your elderly relative will find plenty of inspiration from the Midlands Art Centre's packed programme of cultural events. From theatre to dance and music, you are spoilt for choice. Highlights include special screenings of cult films such as Meet Me in St. Louis and It's A Wonderful Life, followed by an afternoon tea.
12. What better way to bring the younger and older generations together than by attending a show at the Old Rep Theatre? Your parents will love spending some time with you and the children watching one of the many family-friendly shows on offer.
13. From ballet to musicals, comedy to drama, Birmingham Hippodrome has got you covered. You can book a special wheelchair seat if your loved one has mobility issues. The theatre also features captioned performances for deaf and hard of hearing people.
Enjoy the outdoors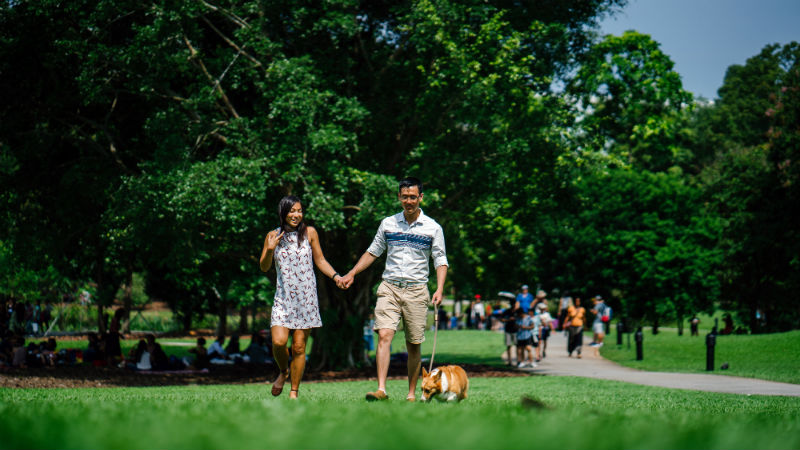 14. Your ageing relative will enjoy spending some time with you out of the house, in one of Birmingham's many public parks. There are hundreds of green spaces in and around the city, from the central Cannon Hill Park to Lickey Hills Country Park with its stunning views on the surrounding countryside.
15. A couple of miles south of Birmingham city centre, you'll find Martineau Gardens, a beautiful community garden and tranquil green oasis. Highlights include an orchard, a nature trail and woodland home to badgers and many species of birds. The gardens are also a renowned centre of therapeutic horticulture where elderly and disabled people can practice gardening to relieve anxiety and find inner peace.
16. Enter a green wonderland of exotic trees, flowers and plants at the Birmingham Botanical Gardens & Glasshouses. Opened in 1832, the gardens showcase a collection of more than 7000 plants. If your loved one has difficulty walking long distances, you can hire a mobility scooter or a wheelchair.
Share a unique experience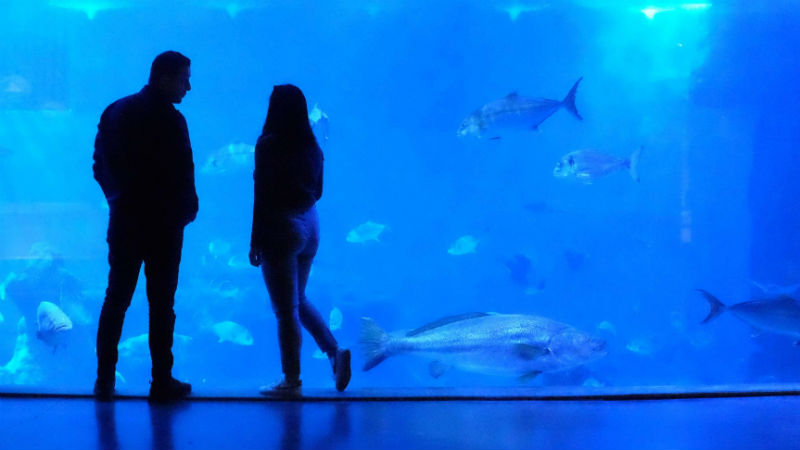 17. Take your loved one on a tour behind the scenes of their favourite TV and radio shows at the BBC Birmingham Visitor Centre. Browse the incredible array of TV props and memorabilia, and have a go at making your very own radio play.
18. Is your loved one a diehard cars fan? Take them on a behind-the-scene tour of Land Rover Manufacturing in Solihull. Get access to the production lines and witness first-hand Range Rover and Range Rover Sport coming together.
19. Prefer the world of two wheels? At the National Motorcycle Museum you can explore a collection of more than 350 motorbikes, and you can also book a guided tour to learn more about the history behind some legendary models. Most of the museum is accessible to wheelchair users.
20. Come face-to-face with some of the most incredible sea life creatures at the National SEA LIFE Centre. Birmingham's aquarium hosts penguins, sharks, sea turtles and hundreds of exotic and colourful fish species.
21. Treat your loved one to a trip on The Shakespeare Express, a restored steam locomotive running in the summer months between Birmingham and Stratford-upon-Avon. You can even indulge in a scrumptious breakfast, lunch or afternoon tea on board the train.
22. Cadbury World is the perfect destination for a family day trip with your children, parents and grandparents. At the end of the day, who doesn't love chocolate? Discover the history of chocolate manufacturing through a fun, interactive and fully accessible exhibition, including special displays for visually and hearing-impaired people.
Caring for a loved one in Birmingham
Caring for an elderly relative can be an extremely rewarding but challenging task. If you think you need some help looking after your parents or grandparents, you should consider getting some support from professional home carers.
At SuperCarers, we'll help you find a carer in the Birmingham area that is just right for you. Not only will they have significant experience in caring for your particular needs, but we'll also take into consideration your loved one's personality and preferences to make the best possible match.
We offer live-in care in Birmingham, as well as day, night and respite home care in Birmingham and the surrounding areas. Find out more about how SuperCarers works, and get in touch if you have any questions on 020 8629 1030.
You may also be interested in home care in Leicester and home care in Coventry.