5 min read
Located on the southern English coast, Hampshire has tonnes to offer for those looking for a day out. From the historic coastal town of Portsmouth to the vibrant greenery of the New Forest, there is a lot to see and do with your grandparents in this rather overlooked treasure. Whether it's history, culture, or good old-fashioned family fun, you're covered.
Summing up the attractions of an entire county is a momentous task, however, so we've narrowed ourselves to ten of Hampshire's must-see features.
Jane Austen's House Museum
Renowned British novelist Jane Austen spent the last years of her life in this cosy English cottage, and it was here that she finished some of her most famous works, such as Sense and Sensibility and Emma. The 17th century country house is now a museum open to the public, and inside the building has been closely recreated to resemble how it may have looked in Austen's lifetime.
The collection includes many items, trinkets, manuscripts and furniture that Austen herself once owned.
As an old building, some older visitors may find getting around difficulty, and the upper parts of the building can only be accessed by an old set of wooden stairs. The ground floor is fully accessible, however, and guide dogs are welcome. Carers also receive free entry, and disabled parking is available.
Emirates Spinnaker Tower
Spinnaker Tower is a 170ft observation deck rising high above the redeveloped Portsmouth Docks. It offers unrivalled views of the town and coastline, as well as the opportunity to enjoy a rather literal "high tea" within the tower's cafe. A recent addition is an attraction called "Altitude", a VR experience that allows especially brave visitors to "walk" across the highest peak of the tower.
Efforts have been made by Spinnaker Tower to make itself as accessible as possible. Internal lifts offer access to most parts of the attraction, however the highest platform is only accessible by stairs. Seniors receive a £1 discount to their entry, and seating is plentiful.
Bombay Sapphire Gin Distillery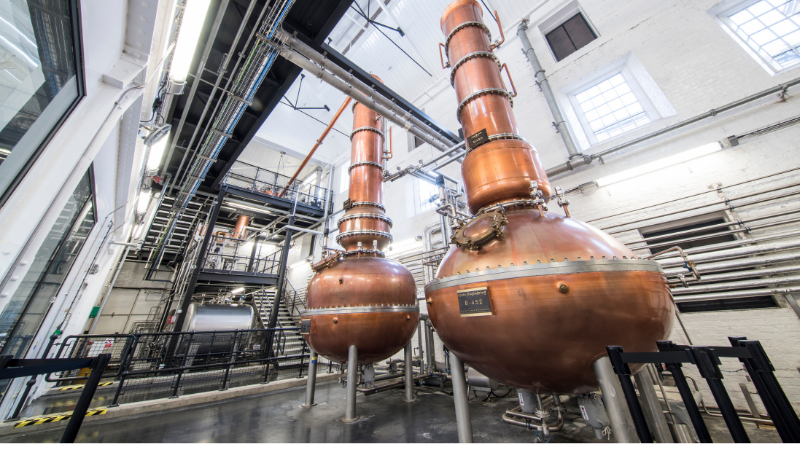 Makers of their world-famous gin, the Bombay Sapphire Distillery is a botanical garden-cum-drinking experience that invites its guests to see just how their product is made. The tour is fully interactive, and details everything from the history to the process. Guests will, of course, also get a chance to try some freshly made gin themselves!
The distillery is completely accessible, so older guests will have little difficulty navigating. Hearing aid loops, large-print guides, and audio points all serve to ensure every guest gets a full experience. The distillery is fully accessible to all types of wheelchairs, too, and fully equipped disabled facilities are provided.
Osborne House
The family home of Queen Victoria and Prince Albert, the elegant splendour of Osborne House was the architectural mastermind of the Saxon Prince Consort and a place where he and the Queen would enjoy a long and happy marriage. The palace has been beautifully preserved and opened to the public as a museum, and guests can take a peek into the idyllic domestic life of Britain's most famous and prestigious monarch. Take a walk through the corridors and peer into the charming family rooms, the prestigious ballrooms and banqueting halls, or stroll through the gardens and admire the view across the Solent.
In the words of Queen Victoria herself, "It's impossible to imagine a prettier spot".
Although much of the House is accessible to guests of all levels of mobility, certain sections may be unreachable by wheelchair. Benches can be found about the gardens, and there are handrails within the house itself. Assistance dogs are welcomed, and there are disabled parking bays provided.
Portsmouth Historic Dockyard
Portsmouth was and remains one of Britain's most important dockyards, and formed the base of the country's mighty maritime empire. The Portsmouth Historic Dockyard offers far too much to be restricted to a single passage in an article, and one could write about it all day. From the HMS Victory to training Royal Marines for D-Day, you can expect pretty much every period of British naval history to be featured here.
As a working dockyard, certain parts may be difficult to access for wheelchairs or older guests. However, most exhibits offer audio guides, tactile experiences, and volunteer guides.
The Mary Rose
The ill-fated flagship of King Henry VIII's navy, The Mary Rose infamously sank before she even left Portsmouth harbour after 33 years of service, and lay at the bottom of the Solent for centuries until she was raised in 1982. Now preserved and able to be observed by the public, her remains offer a fascinating insight into the navy of the Tudors.
Large print guides and audio loops are offered to older guests, and the attraction is fully accessible to wheelchairs. Do keep in mind that the site is kept dark to help conserve the Mary Rose's remains, so poor-sighted relatives may need help. Guide and assistance dogs are welcomed.
New Forest Wildlife Park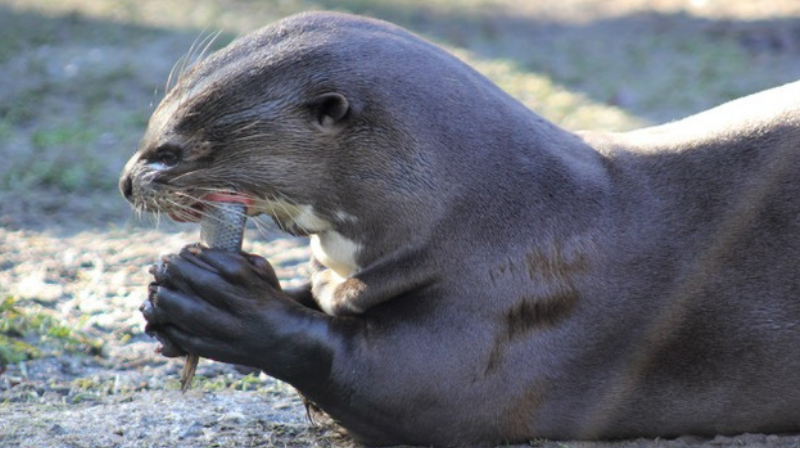 Founded by William the Conqueror as a place for him and his court to hunt deer, the New Forest is now an expansive nature park home to hundreds of species of British animals. It's a relaxing and tranquil place to visit, and animal lovers will delight in the wide array of animals conserved within its bounds.
Being a nature park, mobility may be an issue along the bumpy natural pathways and trails. Numerous benches are provided throughout. Discounts are offered to seniors, disabled guests, and their carers. Assistance dogs are also welcomed, but must have a harness and short leash.
Highclere Castle ("Downton Abbey")
Famous for its eponymous role in the highly acclaimed TV drama Downton Abbey, Highclere Castle is a building steeped in character and history. Downton Abbey wasn't even its first role as a filmed location! Tours are offered throughout the year, and Highclere Castle hosts numerous events, including the chance to dress the part and enjoy cocktails in some of the more iconic parts of the building.
As a historic building, access within can be difficult, but most parts of the mansion can be accessed by wheelchair. Photo albums are provided for those segments unreachable.
Winchester Cathedral
An ancient and vaunted building, Winchester Cathedral has stood in prayer over the city for as long as there has been an England. Within its sacred walls lie the tombs of Anglo-Saxon kings, the carvings of mystic animals and gargoyles, and the celestial hymns of choirs drawn from across the globe.
Whether you're there for the history, the architecture, the music, or for worship, Winchester Cathedral deserves a visit.
For senior visitors, an induction loop and braille guides are offered, as well as touch and hearing facilities. Much of the Cathedral is accessible to wheelchairs, and a lift allows access to the upper ground floor. If requested in advance, a sensory trail is also provided.
Assistance and guide dogs are welcomed.
---
At SuperCarers, we can find local carers in Hampshire to help your loved ones live independently at home. To find out more about home care services, give us a call on 020 8629 1030.
You may also be interested in home care in Southampton.