4 min read
Cornwall – the westernmost edge of Great Britain. Reputedly where King Arthur established his court at Tintagel, the home place of the Cornish pasty, and home to more popular beaches than you can throw a bucket and spade at, Cornwall offers some of the best summer getaways around.
We've assembled nine of the best places for you to head to in Cornwall, with a special focus on attractions accessible to older and disabled people.
1 - Visit Tintagel Castle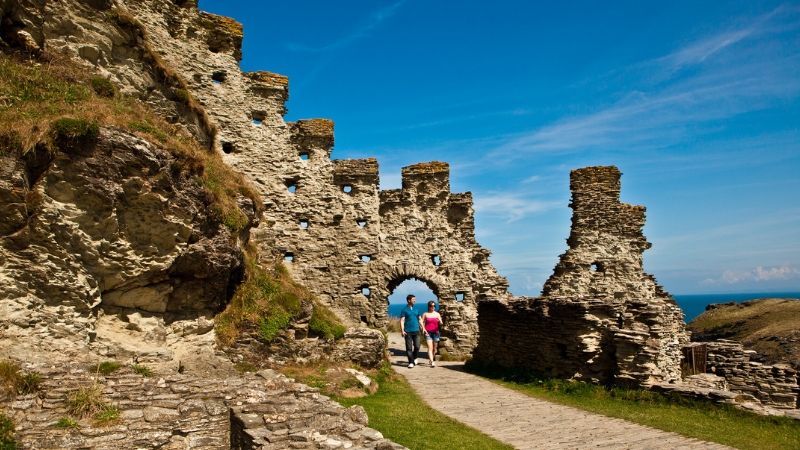 According to Arthurian romance, Tintagel Castle was supposedly where the famed British king was born and held his court. While connections to King Arthur and Camelot are questionable, the site is definitely old and continues to attract thousands of people every month who wish to experience the Arthurian legends themselves.
While the craggy remains of the castle can prove challenging footing, the fairytale scenery and dramatic cliffs are sure to inspire. Check out the castle's accessibility guide for more information about disabled access.
2 - Go fishing at White Acres Holiday Park
Boasting no less than thirteen fishing lakes nestled in 184 acres of beautiful, rolling Cornish countryside, the White Acres Holidays Park gives the best fishing in the country. With plenty of rods and tackles, wheelchair access, boat and chair hire and more, you could easily lose whole days here.
As well as fishing, White Acres also offers golf, bowling, a spa, and plenty of grounds for walks and rambles.
3 - Visit St Michael's Mount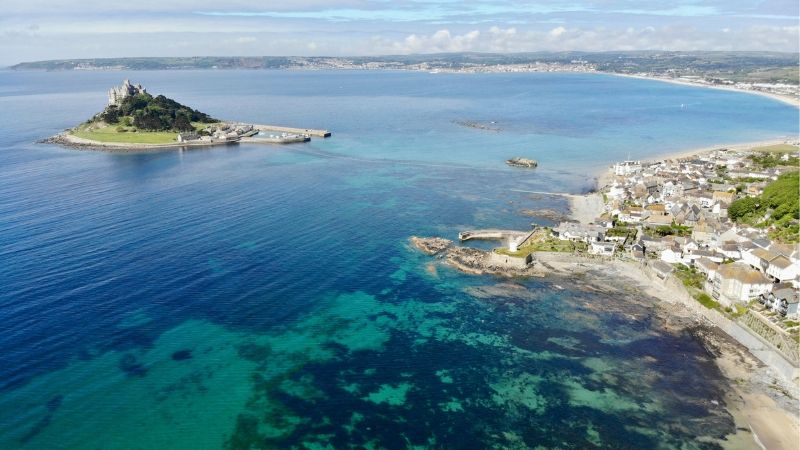 Perhaps the most photographed and beloved of Cornwall's sites, St Michael's Mount is a sight to behold. A beautifully preserved medieval monastery situated on an island, the Mount is usually separated from the rest of the county by sea. At certain hours, the tide lowers enough that one can walk across to the monastery.
At high tides, ferries can still take you across to enjoy the timeless scenery to be found here.
Find more information about accessibility at St Michael's Mount. All carers are admitted free of charge with registered disabled visitors.
4 - Drive from St Ives to Land's End
Compared to the roads of some countries (looking at you Route 66), Britain doesn't have many great drives. However, the B3306 from St Ives to Land's End offers some of the best scenery Cornwall has to offer. After seeing the sights at St Ives – more on that later – take a drive down the road along dramatic Cornish cliffs and coastline, before catching the sun setting over the Atlantic at Land's End.
5 - Relax at St Ives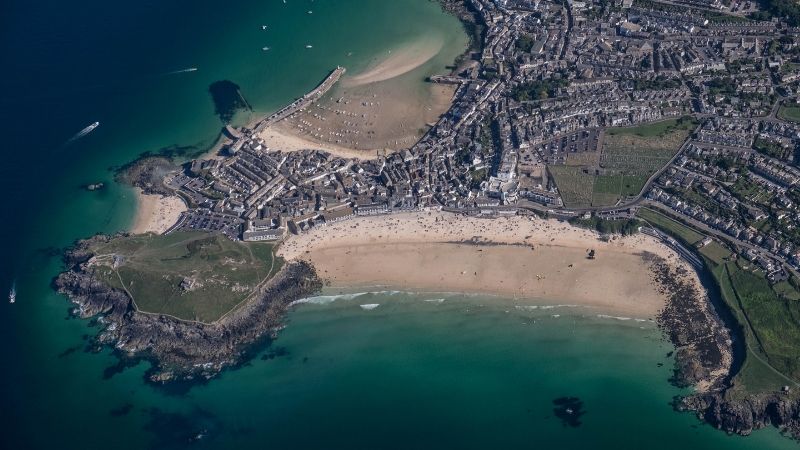 One of Cornwall's most popular visitor destinations, St Ives is a bustling tourist town on the Cornish coast. It offers everything you can want from a seaside town, whether it's peaceful walks along the coast, traditional fish and chips, friendly locals, or idyllic beaches. Be sure to visit this town and see why it continues to be one of Britain's most beloved holiday destinations.
6 - Visit the Isles of Scilly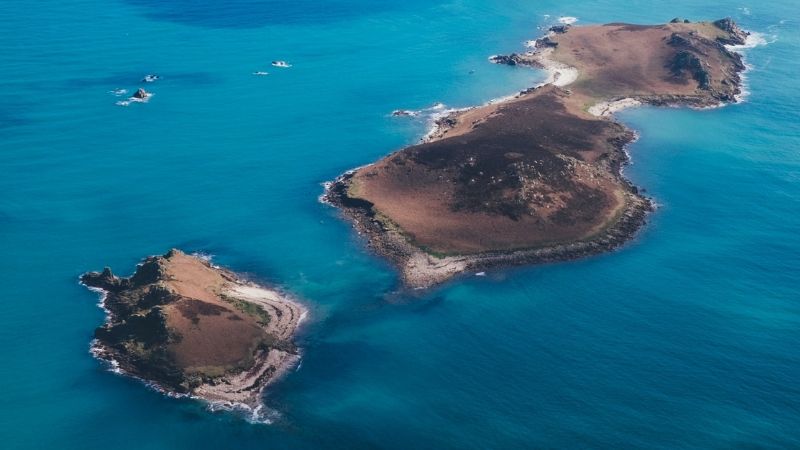 One of the most western parts of the UK, and if we're being honest not really part of Cornwall, the Isles of Scilly are a smattering of islands scattered off the edges of Land's End. Offering its own idyllic seaside towns, island walks, seal spotting and fishing outings, you should try and visit Scilly at least once if you're in the area. Catch a ferry from Penzance and enjoy a break from your break here.
7 - Enjoy a show at Minack Theatre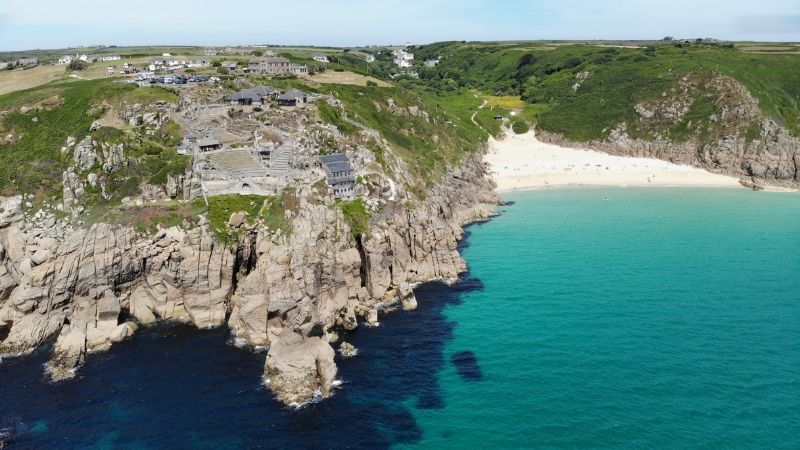 Carved into the cliffside and reminiscent of ancient Roman theatres once found across Europe, the Minack Theatre hosts numerous shows across the year. At summer the weather would be especially nice, so check out what's playing and indulge in some theatrical performances. The theatre is all outdoors, so make sure you dress appropriately for the weather. Otherwise, it still offers a breath-taking view over the cliffs and the sea.
The main auditorium is not accessible to wheelchair users, who however can access a panoramic balcony with views of the theatre.
8 - Celebrate Obby Oss Day in Padstow
One of many timeless Cornish towns, Padstow could easily fill an article on its own through its generous offerings of cafes, restaurants and shops. The real draw, however, should be Obby Oss Day. It's one of the earliest examples of a May Day celebration in the British Isles. Should you be in Cornwall next May, make sure you're present to see it full swing yourself.
9 - Visit the Eden Project
Without somehow getting past seraphim wielding giant flaming swords that point in every direction, getting to the actual Garden of Eden is a bit of a stretch. So settle with the next best thing and visit the Eden Project just off the A391. Built at the turn of the millennium, the distinctive bubbled domes house some of the most diverse recreated biomes on the planet. It's now one of Cornwall's most iconic areas.
It's at the forefront of botany and conservation science, with discount tickets offered online. Project Eden is a fully accessible site with many means of assistance offered to all its guests, so there's little you'll not be able to see here.
---
Are you looking for a carer in Cornwall? At SuperCarers, we can help you find the best local carers for personalised home care to meet your needs. Give us a call on 020 8629 1030 to find out more.
You may also be interested in home care in London.