4 min read
Leicester is one of those cities that excels at blending the old and the new, offering that rarest of combinations in being both a central beating heart of traditional life in the region and vibrant metropolitan city at the same time.
It comes as no surprise then that Leicester also offers a great deal of attractions that are fully accessible to their guests.
We've listed five accessible attractions within the city of Leicester to take your older parents or friends to on their next day out. Read on to find out more
Leicester Cathedral
No English city is complete without a cathedral or two, and Leicester is no different. A site of Christian worship for a thousand years, Leicester Cathedral was constructed in the reign of William the Conqueror on the site of an old Saxon church dedicated to St Martin, and has formed the beating heart of the city ever since. After his remains were unearthed in 2015, the Cathedral also holds the earthly remains of the infamous Richard III, who was slain in the Battle of Bosworth at the conclusion of the War of the Roses.
The Cathedral is open to visitors almost all year round, although it does of course close for special events and functions. Check in advance before your visit to avoid disappointment. Tours are also offered Monday to Saturday for a fee.
Although a medieval building, the Cathedral has been renovated to ensure that all visitors can enjoy it. A ramp entrance is found at the South Door, and ramps are in place to ensure as many sections of the building are wheelchair accessible as possible. Guides and staff are also on hand to lend assistance where required.
Eucharist is held at an accessible place once a day. Large print worship sheets and hearing aid loops are also offered during services.
King Richard III Visitor Centre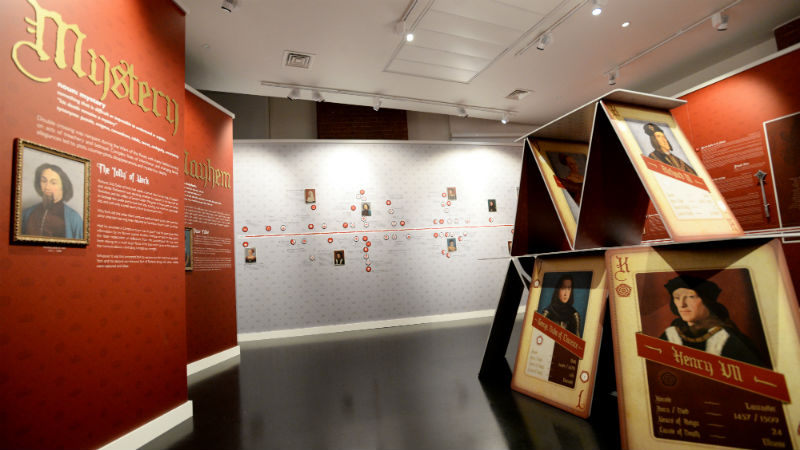 For centuries after his death, the final resting place of Richard III was something of a mystery to historians. So it was that, when his remains were discovered in 2015 under an old carpark, Leicester became a mini-pilgrimage sight for royal history fans eager to catch a glimpse of the slain monarch.
The Richard III Visitor Centre was set up shortly afterwards to detail the history of one of England's most controversial kings, with various exhibits, artefacts, displays and set pieces dedicated to his life and the times in which he lived.
The attraction is housed within a very modern building, and so is fully accessible to wheelchair users and possessed of a lift. Hearing impaired guests can receive an audio transcript on the Richard III Visitor Centre app, and the displays all have text or subtitles. Visually impaired guests, meanwhile, can receive a personalised tour if booked in advance, and large-print guide books are available.
Leicester Abbey
Another central part of Leicester's spiritual life in the past, although now long past due to the Dissolution, Leicester Abbey once formed an important part of the city landscape. Its abbots and monks dominated the politics of the city, and it would eventually be the last resting place of Cardinal Wolsey on the eve of the English Reformation.
The abbey ruins are accessible to the public, and paved pathways run throughout the complex making it a pleasant trek even for people with limited mobility. The abbey is also now home to a large park area, which has numerous tennis courts, a bowling green, a maze, a petting zoo, and a ping-pong table. A miniature railway also offers small rides about the park, weather permitting.
National Space Centre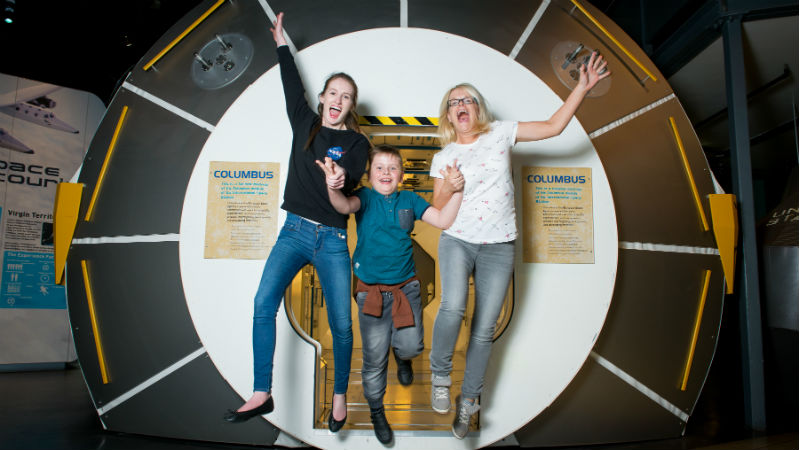 Home of Britain's largest planetarium, the National Space Centre is the nation's focus point for all things relating to space and space travel. With nearly 150 interactive exhibits, the National Space Centre will take you on a cosmic journey across the heavens in just under four hours, or more if you're willing to spend more time on it.
Whether you wish to sit back and be shown the glory of the universe in the Sir Patrick Moore Planetarium, peer up at all 42 metres of the Rocket Tower, or come face to face with real life astronauts, the National Space Centre has something for everyone who has harboured a secret desire to see the stars.
Concessionary rates are available for disabled guests and seniors, while disabled parking bays are available outside. Seating is available throughout the galleries, and the centre is completely wheelchair accessible. Large print and touch tours are available, and most audio exhibits are subtitled.
Tropical Birdland – Nature Lovers' Wonderland
Found a few miles outside of the city proper, Tropical Birdland is still worth a visit if you have the time and don't mind a quick excursion. The name gives the game away – Tropical Birdland is a large sanctuary specially designed to house and care for exotic birds. Whether it's parrots, macaws, cockatoos or budgies, there's a bird for everyone.
Opening is dependent on weather, so, should the day be particularly horrid, do phone ahead to make sure the centre is still open. Concessionary rates are offered for senior and disabled visitors and their carers. The main sections of the park have paved pathways, but be aware that there are lots of natural woodland walks and grass as well, so keep that in mind when plotting where to go.
---
Discover how SuperCarers can help you to find experienced home carers near you: don't hesitate to get in touch on 020 8629 1030. You can also find out more about home care options in Leicester with SuperCarers.
You may also be interested in home care in Derby or home care in Birmingham.