4 min read
Situated on the River Colne, Watford is an ancient abbey and market town that is steeped in history. Located not too far from London, this makes it a great choice to take your grandparents or elderly clients for a day out. Like all good English towns, Watford boasts numerous historical buildings, bustling high streets, lush gardens and parks, and plenty to keep anyone occupied.
As the old saying goes, fortune favours the prepared. We've collected together five of our favourite Watford attractions, so that should you be planning to drop by the town on your next outing you know exactly where to head first.
Cheslyn House and Gardens
One of the more recent historical attractions that Watford has to offer, the Cheslyn House and Gardens only came into being within the last century. The land on which it stands was formerly owned by the Earl of Essex until it was sold 1888, and it was purchased by architect Henry Colbeck in the 1940s.
Upon it he and his wife Daisy constructed Cheslyn House and laid down the gardens enjoyed by the public today, all of which was sold to the Watford City Council 1965 for public use. The garden is populated with numerous exotic species of plant collected by the Colbeck family over the years, and the Council have expanded upon and improved the garden since.
It's a very relaxing and calming place to wander for a bit, perfect for older visitors looking for somewhere to enjoy the weather. Bird lovers will definitely appreciate the aviary, home to all manner of small exotic birds. The grounds are also wheelchair friendly.
The 1940s Experience
Open on the last Sunday of every month from January to November, The 1940s Experience takes its visitors back in time to the height of Second World War. The site was, back in the day, the base of the USAAF 8th Fighter Command Headquarters, and is now a perfect recreation of that time period. For older guests of that generation, it's a perfect indulgence in nostalgia.
There are numerous examples of living history in the set pieces, as well as activities such as a Blitz Experience, jeep rides, and a demonstration of Victory Gardens. For those looking for something to eat and drink, tea and cakes are served in the "NAAFI".
On certain Sundays, a live band playing classic hits and music inspired by the time plays as well.
The attraction was made to appeal to older generations especially, and has been perfectly crafted to take their needs and preferences in mind. If your grandparents or clients are sometimes wistful for the swinging Forties, this is well worth a visit.
Bentley Priory Museum
Keeping with the World at War theme, you may also want to take your older companions into the Bentley Priory Museum.
Formerly a stately home built over the 18th and 19th centuries, complete with perfectly preserved Georgian and Regency period architecture and deer grounds, the building was turned over to the RAF to serve as a Fighter Command Headquarters. During the war, it coordinated the country's defences against the Luftwaffe, securing the UK's victory in the Battle of Britain.
The RAF remained in residence until 2008, and it was opened to the public as a museum in 2013. It features the extensive history of the house, with a particular focus on the tense strategizing crucial to Britain's war efforts.
As an older building, there are a few stairs and manual doors. However, there is lift access between floors, plenty of seating in the galleries, and staff are always on hand to assist.
Oxhey Park
Oxhey Park is a winner, and we mean that quite literally. It's won the Green Flag Award every year, thanks to its maintenance, accessibility, and natural beauty.
It runs along the River Colne, and features well maintained level pathways along its banks, suitable for walkers of all abilities, and provides plenty of benches to rest on. Possessed of gently rolling hills, verdant plant life, and serene environs, it offers another welcome break from the town centre. More energetic visitors can try the outdoor gym or mini football pitch, or those looking for something more languid can try their hand at the fishing pool instead.
The park is open, and remains idyllic, through all seasons.
The Making of Harry Potter - Warner Bros. Studio Tour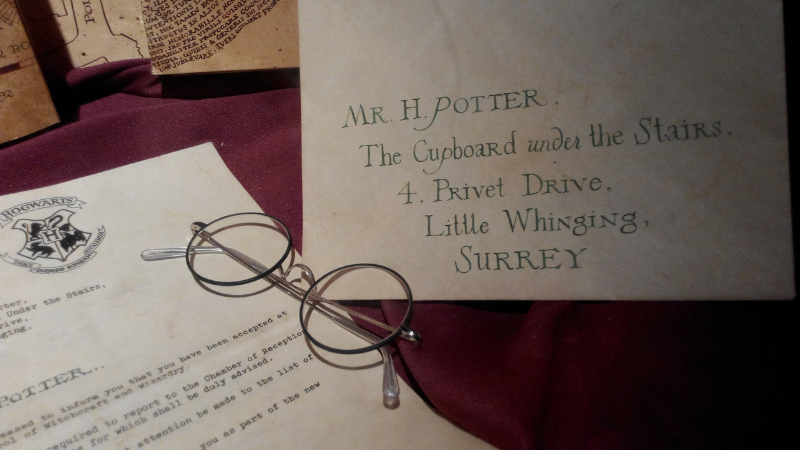 We end our brief tour of Watford with a bit of magic, because no one ever truly grows old. Watford holds the distinction of being the main site for the filming of Warner Brothers' film adaptation of the world-acclaimed Harry Potter series. All eight films were filmed at the studios located in town and, after Harry Potter and the Deathly Hallows: Part 2 was released, they were turned into a museum and visitor attraction.
The set features authentic props, special effects, costumes and set pieces used in the films. Fans of the films and books alike can greatly enjoy spotting their favourite parts of the movie, and see the wizardry that went into the making of each film.
The tours last around three hours, and pains have been made to make the tour as accessible as possible. Much of the tour is wheelchair friendly, although some parts may have uneven services and notice is requested if several wheelchairs are in attendance. Likewise, BSL tours are offered to hard-of-hearing visitors at no extra cost if booked two weeks in advance, and audio descriptive tours are also offered. Assistance dogs are welcomed.
Carers can also receive a free ticket for every full-paying disabled guest.
---
Do you or a family member need home care in Watford? At SuperCarers, we can help you find experienced carers in London and in your local area. Call us on 020 8629 1030 to find out more about home care services.