5 min read
A day out in London can be fun for anyone, regardless of your age or background, and as cities go London probably has the most to offer.
This may seem a little counter-intuitive at first. The capital has a reputation for being loud, busy, boisterous and very fast paced, something that may make older people and their carers blanche. However, as this guide will show, there's a lot that can be offered and plenty of opportunities for a highly rewarding day out. With the right planning and knowhow, even a city as thriving as London can be a highly welcoming and enjoyable environment for people of all ages and capabilities.
Here, we'll take a closer look at the London borough of Ealing, and all that it can offer for seniors and their carers.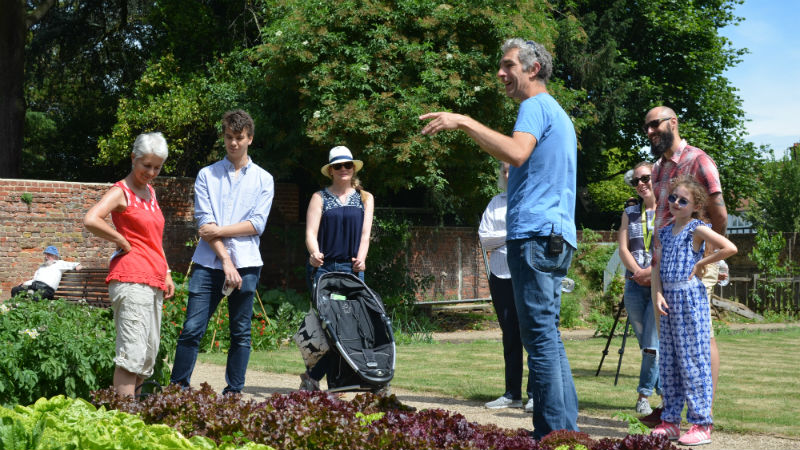 Things to Do in Ealing for Seniors
Ealing has a very well-deserved reputation for being one of London's most attractive boroughs, and this reflects very much in the attractions and venues that it has to offer.
1. Enjoy a theatre show
Immediately within Ealing, just opposite West Ealing Station, you can find Questors Theatre. For those of you looking for a theatrical outing and an exciting array of shows and performances, Questors has some of the best amateur productions around, and frequently offers numerous workshops and events for young and older visitors alike.
2. Travel back in time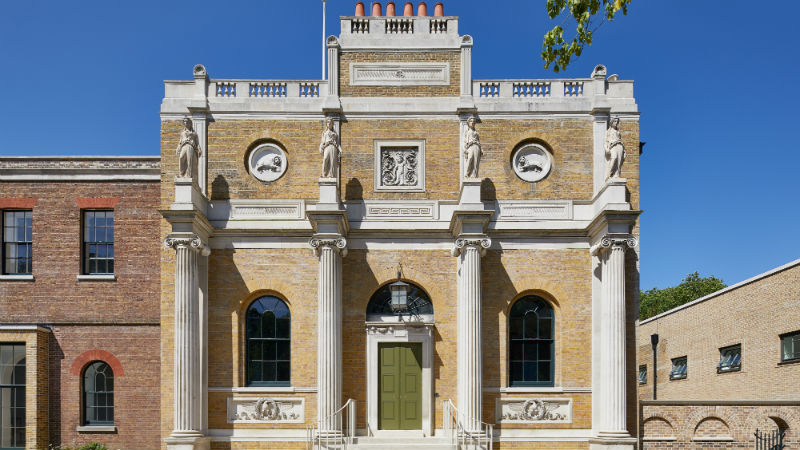 If theatre is not to your tastes, then you may want to indulge in a bit of history and culture by visiting Pitzhanger Manor House and Gallery, which is found within Walpole Park. Built as a country manor house by Sir Joan Sloane from 1800-1804, when Ealing was still a sleepy rural village on the outskirts of the capital, it demonstrates some of the finest examples of Regency period architecture in the country. Catch an exhibition or relax with a cup of tea in the Café. You can also take part in kid-friendly workshops that bring old and young generations together.
3. Discover Ealing's art scene
For those looking for something a little more within the last century, Open Ealing is a modern art gallery-cum-workshop found on Singapore Road. While its focus is on contemporary art, particularly that drawn from the local community, it has a wide range to offer from undiscovered talent found within the borough, to international art drawn from more distant sources and cultures. Don't miss the regular art and crafts workshops for people of all ages.
4. Learn about the history of Ealing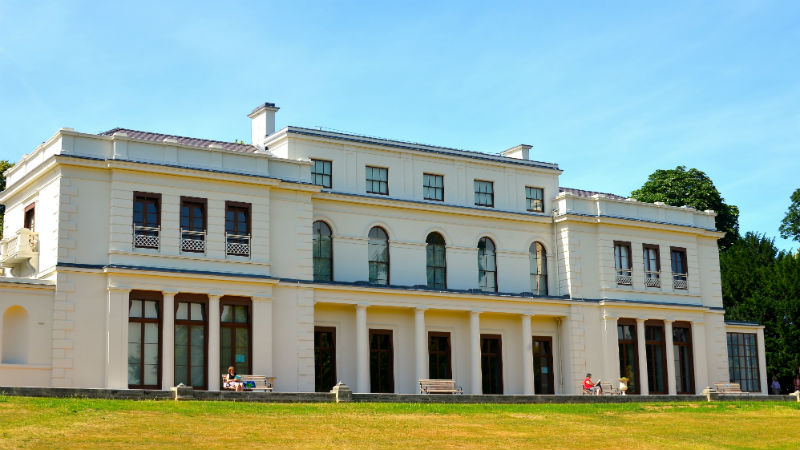 Gunnersbury Park Museum is located in Gunnersbury Park, which we'll talk about more in a moment. Within the museum, you can learn about the development of Ealing from a quiet rural community to the bustling metropolitan town it is today. Gunnersbury Park Museum also runs a series of creative ReCollection events designed for people living with dementia, as well as monthly Stitch, Knit & Natter workshops and nature walks. The museum is wheelchair accessible on all levels and has seating in each gallery – be sure to let reception know if you need any assistance!
Green spaces and parks in Ealing
As well museums, theatres and galleries, Ealing also has plenty of spaces to find more tranquil surroundings. Whether you're looking for somewhere to rest and recuperate, or maybe somewhere scenic for a picnic, there's plenty to be found.
If you're visiting Pitzhanger Manor, there's a reasonable chance you've already walked past or through Walpole Park. Located just behind the Manor, the park used to be part of the estate's ground and now is the most important and expansive recreation space in the borough. It features two sizeable ponds, an adult fitness area, and a cafe.
Gunnersbury Park is another green space adjoining a historical site, and is found directly alongside the museum of the same name. Beautiful in all seasons, and covering 186 acres, the park offers a wide range of tranquil gardens that provide a welcome retreat from the rest of the borough. Whether it's the Rose Garden, the old orange grove, the duck ponds once used for boating, or the former Bath House, Gunnersbury Park has plenty for elderly people to see and enjoy.
Shopping in Ealing
As well as museums and parks, Ealing also has a wide number of opportunities for shopping.
Further to the west of Ealing proper you can find the neighbouring borough of Southall, in which is the Southall Market. Just five minutes from the station, it offers a somewhat more authentic London market scene than you may find elsewhere in the borough, with stalls selling everything from clothes and jewellery, to authentic Indian spices and fresh fish.
Should you be in the mood for something a little more modern and central to Ealing, there's always Ealing Broadway Shopping Centre. Located on The Broadway, it's a fully modern shopping centre offering a wide selection of shops, restaurants, boutiques and stalls featuring all your favoured brands. The centre is fully wheelchair accessible and possessed of three passenger lifts. You can also phone ahead to be provided with a courtesy wheelchair.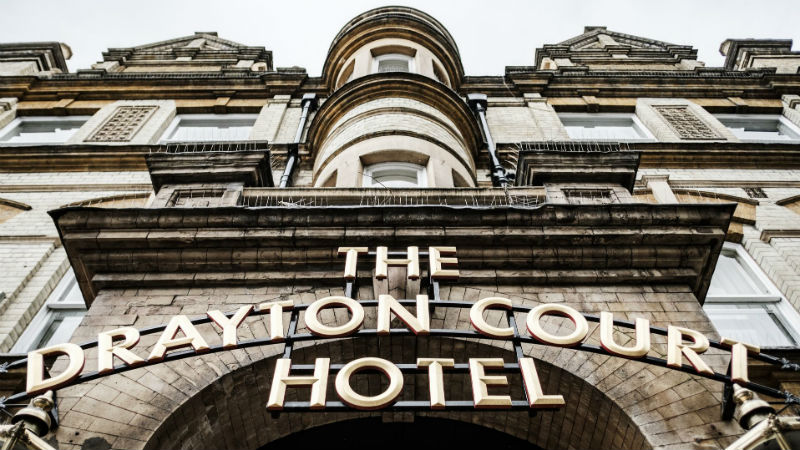 Food and Drink in Ealing
After all that activity, it's time for some refreshments. It's easy to be spoilt for choice where looking for restaurant options in Ealing. Check out our top choices:
An icon of Ealing, the Drayton Court Hotel and Pub on The Avenue is easily found by its gorgeous late Victorian architecture. Boasting one of the biggest pub gardens in London, it offers high quality drinking and dining at all hours of the day. Whether you want a traditional pub lunch, a light afternoon tea, or simply something to share and nibble with a friend or relative, the Drayton Court Hotel gives it a classic yet modern twist.
Getting away slightly from the traditional and somewhat classy menu on offer by Drayton Court, you can also look into the Limeyard. The menu here is more inspired by dishes and classics from the sunny West Coast of the USA, such as buttermilk chicken, glazed ribs, and tacos. It offers meals throughout the day, and can is great if you're looking for something bright, cheerful and fun.
Combining food with leisure, the Ceramic Cafe in West Ealing offers a rather unusual twist to the usual café fare. As well as offering light lunches, tea, and cakes, the Ceramic Café also allows its visitors to select, paint, glaze and take home a variety of ceramic goods provided by the café itself. It's good old fashioned messy and creative fun, and offers the chance for you to take home a truly unique souvenir indeed!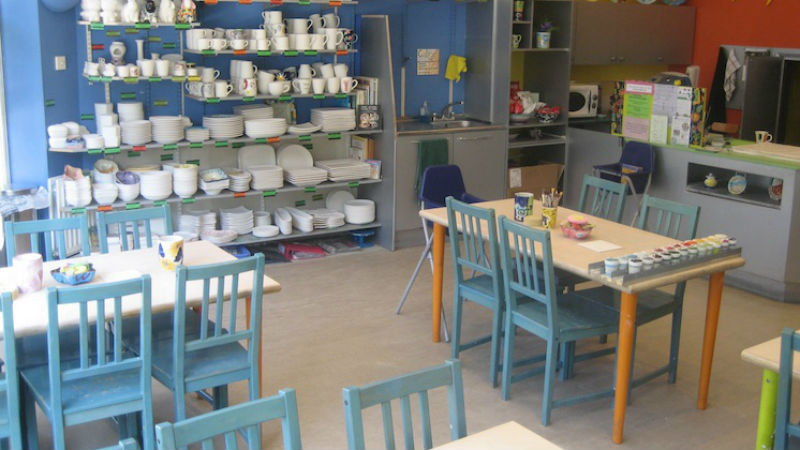 Ealing offers a fantastic day out for you, your friends, your family and your carers. Whether it's enjoying the tranquil scenery of its many parks, the history of its museums, or the fine dining of its restaurants, a day out to Ealing is sure to be one you'll enjoy to its fullest.
---
Are you looking for home care in Ealing? At SuperCarers, we will help you find your perfect carer to enable you to stay in the familiar surrounding of your own home. Whatever type of home care you need, we will match you with a carer that is right for you. Call us on 020 8629 1030 to find out more. You can also find out more about home care and live-in care in London.