4 min read
Sometimes, planning a day out with older parents can be a bit of a challenge. You may have to consider accessibility issues if your parents can't get around easily on their own. Also, it's not always easy to make everyone happy and find a destination the whole family will enjoy, from the kids to your grandparents.
Fortunately, Sunderland is a city where these challenges are easily met. There's no reason why a day out with your parents can't be enjoyable for all concerned, and Sunderland offers a shining example of how it can be achieved.
Check out our five top things to do in Sunderland with your older parents, and make no mistake – this list is far from exhaustive.
Barnes Park, Barnes Park Road
Here at SuperCarers, we love our parks, so it should come as no surprise to those who frequently read our blogs that one makes it onto our listings. Barnes Park is found in the centre of town along Barnes Park Road, and is the largest park in the city. The Barnes Burn, a small stream, runs through the middle and makes for a very pleasant walk during the warmer parts of the year.
It has all the amenities you'd want in an English park, such as a bowling green, a duck pond, tennis courts and a cafe. The major paths are all paved and tend to be gentle, and benches are in plentiful supply at the more scenic points of the park.
Sunderland Stadium of Lights, Stadium Way
For the football fans in the family, no trip to Sunderland is complete without a visit to the Stadium of Lights, found just north of the River Wear. Visitors are given free behind-the-scenes access to the stadium, where they can visit the changing rooms, the press areas, tunnel and more. Tours typically last around an hour, and concessionary rates for tickets are offered.
As well getting the chance to see the home of the Black Cats, the tour offers light refreshments, a personalised certificate, and a signed photo of keeper Jimmy Montgomery. The tour is completely wheelchair-accessible, and the tour guides are happy to offer assistance where needed.
Rosebud Ceramics, Seaham
Technically this one is cheating a bit, as it's found in Seaham just a few miles down the road from Sunderland. But, if you're able to get to this charming seaside town, it's well worth the time and effort. The coast offers some truly beautiful and relaxing walks, while Seaham itself is small, charming and friendly.
In particular, we recommend you drop into Rosebud Ceramics. This cafe crossed with a ceramics workshop offers some very delicious light lunches and hot drinks. The shop is completely wheelchair accessible, and is welcoming to people of all ages. While visiting, you can also get the chance to try your hand at some ceramic art, where you're free to paint a small ceramic pot or ornament to take home.
Be warned, the ceramics take time to be prepared. Typically they'll be ready for collection four days after your visit, but taking home the resulting product can very well teach the rewards of patience.
Sunderland Maritime Heritage, Church Street East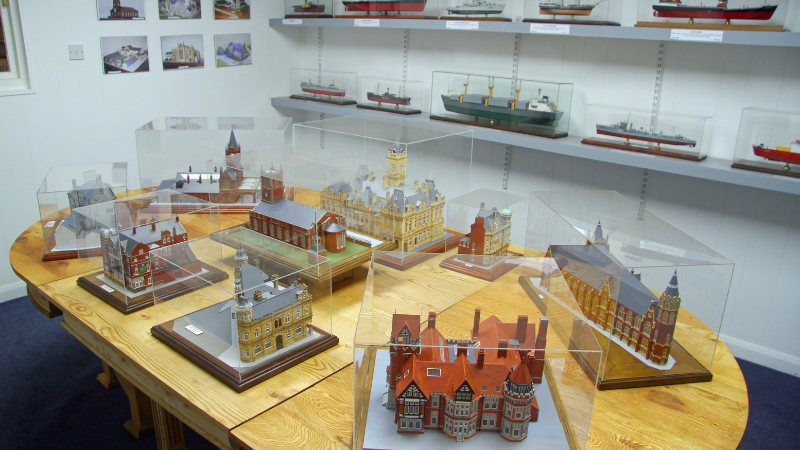 Keeping with the seaside feel of the last entry, those who have never lost their sea legs may well wish to stop by the Sunderland Maritime Heritage museum. One of many former port towns that dominated the north of England back in the day, Sunderland has a very rich and vibrant maritime history, and it's all laid on show here at the Maritime Heritage.
Step and see how Sunderland rose from a small and humble fishing village and became a ship building and naval centre with connections all across the world. Within are also numerous painstakingly preserved ships, all of which were built and saw service within Sunderland and its historic harbour.
The museum is free of charge, although donations are gratefully received. The museum buildings have all been recently renovated, making them easier to access, but many of the ships are outside, where there's more uneven footing.
National Glass Centre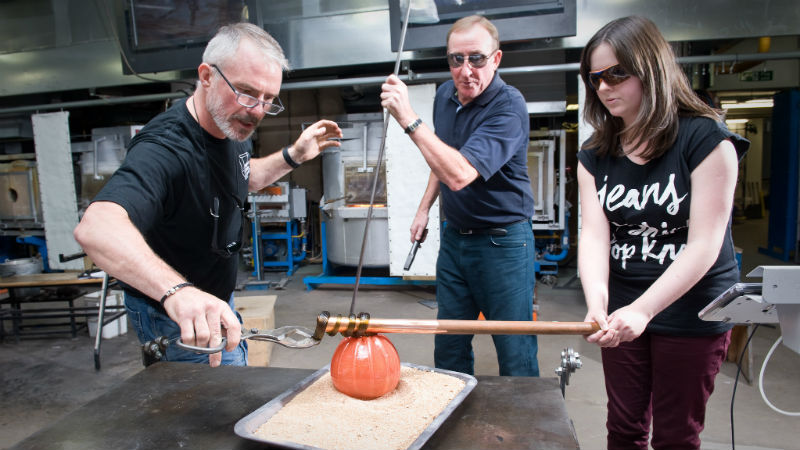 One final stop before we leave Sunderland can be found in the National Glass Centre, a museum dedicated to Sunderland's less appreciated role in the British glass industry. Part of the University of Sunderland, the National Glass Centre offers visitors the chance to take a peak at how glass is made and fashioned into all kinds of works of art, and hosts an extensive gallery of items that have been made within its equally glassy walls.
The Centre also offers more hands-on crafts and workshops, giving you a chance to learn with your hands.
Older parents can be rest assured that the centre is fully accessible in all areas, with eight blue badge parking spaces outside. There are wheelchairs available for hire, and an adult changing facility. Further, staff are fully prepped in customer care and stand by ready to assist if required.
---
Are you looking to arrange home care for yourself or a loved one? At SuperCarers, we can match you with experienced and vetted home carers in Sunderland. Don't hesitate to get in touch with our customer service team on 020 8629 1030.