6 min read
The holidays are a busy time of year for everyone, with presents to wrap, decorations to put up, and endless amounts of shopping and cooking to do! But it's also the season for us to get together with our friends and family, to spend time with those that we care about.
Fitting in visits to our grandparents or elderly parents can sometimes slip down on our to-do lists, but it's important that we remember to do it. Seeing each other during the festive period is something that we should cherish, especially for those who perhaps can't get out as much as they'd like, or who find Christmas tough. This is especially true for seniors, who can often feel lonely and isolated during this time, so making the effort to visit will mean a lot to them – and we've compiled a few tips below, for when you do.
What to DO when visiting older relatives at Christmas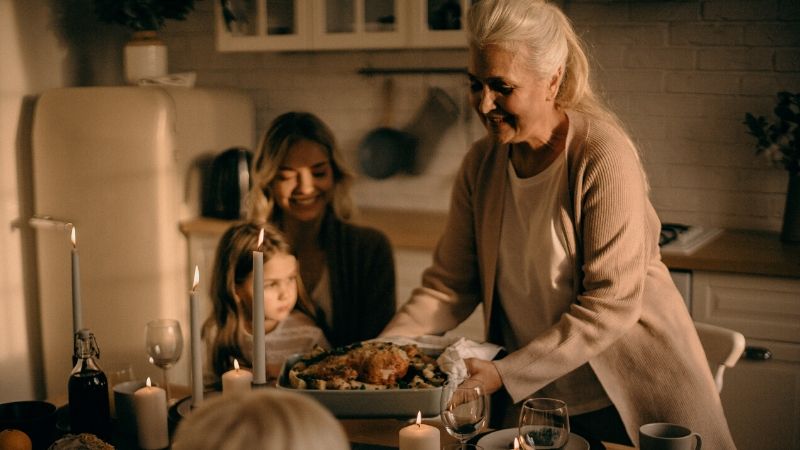 There are so many positive things that you can do when visiting your elderly loved ones over the Christmas period. Here's just a handful of them to get you started!
DO get them into the holiday spirit
You can help encourage the festive feeling in a number of different ways. If you're lucky enough to live somewhere that hosts a Christmas light show, or if there are a couple of streets in your town that are known for them, then taking a car ride together to see them can instantly put you and them in the mood. You could also see about going to a Christmas fair or market which a lot of towns now have, or other nearby events; just keep in mind busy periods!
DO help them decorate
Whether they're living alone or in an assisted living facility, helping them decorate is an easy way to bring Christmas cheer! It doesn't need to be much; some tinsel, some lights, perhaps a small tree that you can all hang baubles on together. You can even sit down with them and any younger relatives and make paper chains to put up!
DO share Christmas traditions…or make new ones!
We all have traditions that we partake in over the holidays, and just because you aren't living with your older loved one doesn't mean you can't share them. Perhaps see about celebrating some of yours when you visit in a way that they can join in with – for example, they can help baking, or can read to the children if this is something you normally do. Make sure to talk to them about their traditions as well though! Or even better, combine theirs with your own and make some new Christmas traditions for the entire family to share.
DO plan activities they can enjoy
The holidays can be a busy time, and if your older relative suffers from dementia or other cognitive issues then they can sometimes be somewhat overwhelming. Make sure that any activities that you decide on take everyone and their abilities into account. If they have hobbies they enjoy, such as certain games, then get everyone to join in – this may also be a good chance for them to catch their breath if you've all been out for the day.
DO plan ahead
Planning ahead is important when it comes to taking their needs into account. For example, the Christmas market may be fun, but if it gets very busy and if they have problems with crowds then you need to consider whether it's the right choice, or at least try to arrange to go when it might be quieter. If they have cognitive or social issues, then arranging to visit in small groups might be sensible, as well considering a suitable time of day.
DO consider mobility issues
This may seem obvious, but it's easy to get carried away when arranging Christmas activities! Even those older people who are perfectly capable may find it difficult when the ice comes and pavements and driveways become slippery. Remember to check the weather and the ground if you plan to go out, and consider taking some salt or sand with you to grit oft-used pathways where they live.
DO pay attention to their mood
Christmas can be tough, and depression is quite common among the elderly this time of year. Keep an eye on how they are feeling, and think about things you can do to lift their mood. Be willing to talk to them about their feelings, and remind them of happy memories and good times – knowing that someone cares enough to listen is sometimes all that is needed.
You can also check out our article about how to deal with bereavement over the festive period.
DO check if they need anything
If they are in assisted living then this hopefully won't be necessary, but if they live alone then it's worth doing. Check that all the radiators are working for example, and that they are stocked for food. After all, even if they are relatively independent, they will likely still appreciate the offer to help out with a few bits and pieces if needed!
You can also find more winter tips for the elderly.
What NOT TO DO when visiting older relatives at Christmas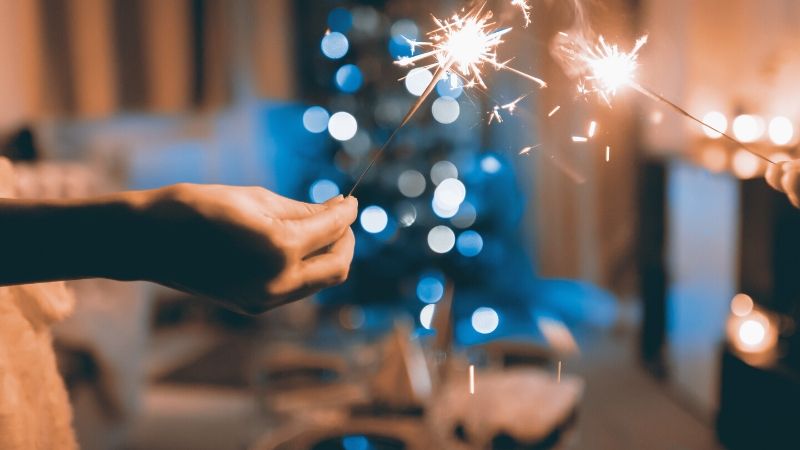 There are a number of things that you need to be careful of doing with regards to your older loved one, especially when there are health issues to consider. This is especially true when it comes to cognitive issues such as dementia, whose symptoms are not only varied but also not necessarily present at all times.
Read more about dementia care tips at Christmas.
DON'T disrupt routines
We mentioned in the previous section about planning ahead. Similar to this is not disrupting routines, for those seniors who need and use them. Establishing routines is an important task that can help a sufferer cope with some of the more challenging aspects of dementia. This means that it's essential to consider these when planning. If you know they always do something at a certain time for example, try to ensure that you incorporate it into your day.
DON'T force them into things
People cope with things differently, and getting older can change our comfort levels with things. Just because they used to enjoy loud or busy places, doesn't mean they still do. Check with them when you're planning things to ensure that, whatever you do, they're happy and comfortable.
DON'T get impatient
Yes, having to wait for someone who moves slower or has difficulty doing things can be frustrating. They're probably frustrated by it too! Try to be patient with them. They're trying their best, and having someone, especially family, standing nearby tapping their watch (even metaphorically) is upsetting. It will only serve to make them feel awkward and ashamed for "being a burden".
DON'T ignore their feelings
Christmas can be a difficult time of year for older people, especially emotionally. It gets cold and dark, and there can often be reminders of people they have lost. If they seem a little glum, don't just write it off – ask them to talk about how they feel. They'll appreciate you noticing and not just ignoring them.
DON'T treat them like a child
Finally, even if they can be a bit difficult to deal with, remember that they are an adult and will want to be treated like one. This means not being patronising if they get a bit confused, and not making all of their decisions for them. Not only are they not children, but these are people that you care about, and you should treat them accordingly.
---
Do you think you'll need some home care help in the near future? At SuperCarers we match families with trusted local carers who can meet their needs. Keep your independence in your own home with expert support from compassionate care workers in your community.
Get in touch with us on 020 8629 1030, and we'll talk you through all the home care options near you.
You may also be interested in Christmas build-up activities for seniors.