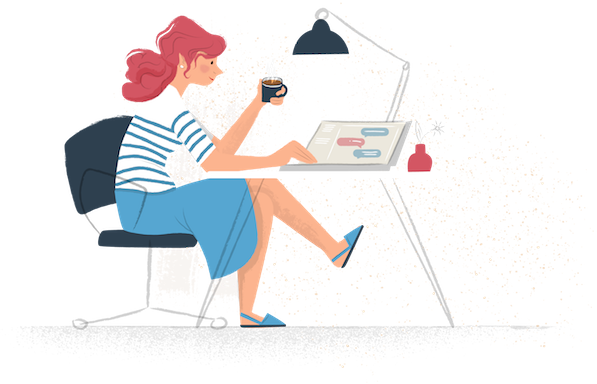 What is Eva?
Eva is a smart assessment tool, developed with experienced geriatricians and social workers, that enables families and healthcare professionals to evaluate an older person's wellbeing and get immediate insight on how to improve their quality of life.
As we get older, our physical and emotional needs change. Often, families and friends can sense that support is required for their elderly loved ones – but it's difficult to know exactly what is needed and where to start.
Eva makes it possible for an ordinary person to conduct a professional-level evaluation and to understand the actions that are required to improve quality of life for an elderly relative, friend or patient. This information empowers families and communities to exercise choice and control over the types of support given to elderly individuals, and to see the impact that support is having on an on-going basis.
How does Eva work?
Step 1 - Complete Evaluation
Complete the evaluation by answering a series of questions relating to wellbeing, activity, and quality of life. Typically this is done by a family member or friend on behalf of the person being assessed.
Step 2 - Automated Report
Review the report, including quality of life scores – broken down into six categories, ranging from Physical Wellbeing to Activity & Purpose - and personalised suggestions for improving quality of life.
Step 3 - Track and Share
Track changes over time and share the results with selected family members and carers.
How can Eva help?
Deep, relevant insights: Eva's assessments and recommendations are based on years of geriatric research and extensive data collection, allowing them to be tailored to the individual's age, relevant conditions and situation

Recommended actions: Eva will make recommendations for actions to improve wellbeing, which can be combined to build a personalised action plan

Risk identification: Eva will identify potential risks faced by individuals based on their wellbeing scores, as well as actions to reduce them

On-going assessments: Eva allows a person's wellbeing to be re-assessed and compared over time, allowing you to measure the impact of both positive actions and deteriorating conditions
Eva for Enterprise
Are you a Local Authority, NHS trust or Business? Enable your service users, patients or employees to do a self assessment and you can learn from the anonymised aggregated data too. Get in touch for enterprise packages - hello@supercarers.com