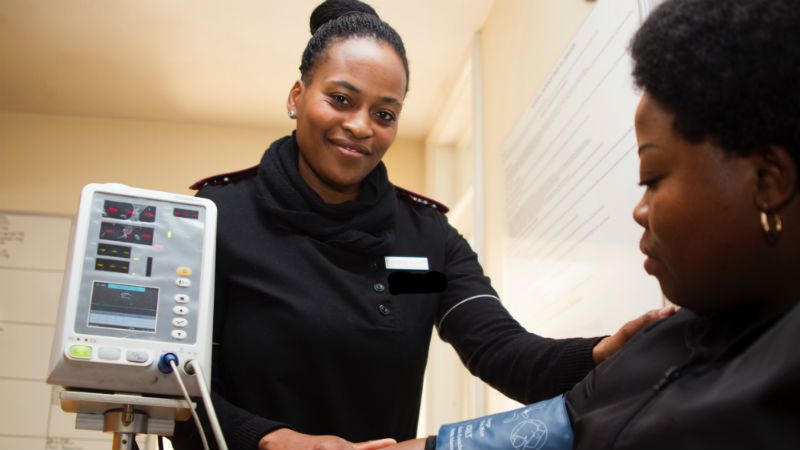 What is a stroke?
A stroke happens when a blood clot forms in the brain, or there is bleeding within the brain tissue. Damage to the brain can cause severe problems further on down the line, even long after the stroke itself has passed.
If a stroke can be identified and acted upon quickly, the effects can be reduced or even prevented entirely. The symptoms of a stroke can be identified by using the acronym FAST:
Face: Does the person's face droop or seem paralysed on one side?
Arm: Can they raise and hold up both arms at the same time?
Speech: Is their speech slurred, halting and/or incoherent? Can they speak at all?
Time: Phone 999 immediately for an ambulance.
With fast and decisive action, an ambulance can be called, and treatment administered. Typically, this results in a speedy recovery, and the patient can return to life as usual afterwards. Sometimes, however, the patient will require a long rehabilitation process to get them back on their feet. In other cases, the damage is irreparable, and they'll need constant care for the rest of their life.
After stroke care at home
Depending on the severity of the stroke, how effective the treatment was, and several other factors, some people may need home care to help them adapt. At SuperCarers, we recognise how challenging recovery after a stroke can be, and can help you find skilled and compassionate carers to assist.
A home carer can provide invaluable aid to people whose personal lives have been affected by a stroke in the past. They can assist clients with tasks such as:
Personal hygiene and grooming

Assist or manage domestic tasks and chores

Assist with treatment and medication

Providing social interaction
Whether the stroke survivor will recover eventually, or not at all, this can be crucial in giving them semblance of normality back. Simply having a sense of routine and self-worth can make stroke recovery all the more swift and effective.
When do you need stroke recovery care?
Not every stroke survivor will need home care. For those who recover swiftly, they may just have to be a little more careful when doing usual tasks. Others, however, may find that's no longer within their power.
Ideally, you should consider home care if your day-to-day life is just too much to manage. You can no longer tie your own shoes or do up buttons, you struggle to keep yourself clean, you struggle to manage basic household chores, or you're completely home bound and cannot go outside without assistance.
Should the situation sound familiar, it may be time to consider a home carer. SuperCarers can help you find home carers in your local area who specialise in post-stroke care and recovery. Submit your care request today, or feel free to give us a call on 020 8629 1030 if you have any questions.
Other resources
As well as SuperCarers' own website, you can find additional information about strokes and stroke care from: