4 min read
It's that time of the year again, and heritage venues across the country are opening their doors free of charge to the British public. With so many places to visit, it's a little overwhelming to decide which places to visit this September. The mind boggles and the indecision could cause you to miss the event entirely.
To help prevent this and to assist you in coming to a decision, we've prepared a list of some venues and attractions you and your older loved ones may find especially interesting this year. From workshops to cathedrals to museums, there's bound to be something on here that satisfies.
Trace your genealogy at the Society of Genealogists
The Society of Genealogists have been researching and documenting the family histories of the country for years, and this year have invited members of the British public to see their work in person. The Society's libraries have been opened for anyone who may be interested in finding out more about their family's past. As well as a tour through the library, the Society is also hosting a talk to help beginners on their quest at uncovering their familial roots.
The event takes place on the 19th of September, and booking is required before you can attend. Spaces are limited, so make sure you get in quickly!
The Library is spread across three floors, but all areas can be accessed by a lift, if needed.
Explore the spiritual heart of England on the Canterbury City Walk
Canterbury is one of the oldest cities in the United Kingdom, the former capital of the Jutish Kingdom of Kent, and the birthplace of English Christianity. Home to kings, saints, martyrs, and pilgrims, it's been at the spiritual and cultural centre of the kingdom for centuries.
For September, the Beaney House of Art and Knowledge have organised a walking tour around the ancient city, with a focus this year on the Blitz and its impact on the medieval cityscape. It departs on the 18th of September, and is largely contained within the historic walls of Canterbury. Booking is required ahead of attendance, and it takes roughly an hour and a half.
Although a medieval city, the walk itself is easily accessible to people of all ages and abilities. Some roads will be cobbled, and there is a slight incline to get up onto the city walls.
Discover Portsmouth Cathedral
The Cathedral Church St Thomas Becket in Portsmouth is giving visitors access to new parts of the building not usually seen, offering spectacular views from the Singing Gallery. Those who book in advance will also get to see the towers of the ringing chamber, as well as the Lower Tower. The Cathedral will open its doors from 20 to 22 September.
In addition, invited speakers will be hosting hourly talks on the Cathedral's martyred namesake St Thomas Becket, as well as Benjamin Burgess and Jonas Harway.
The Singing Gallery and the Towers are only accessible by a steep set of stairs, which may make it difficult to access for some guests. All ground floor levels of the Cathedral can be accessed by ramps. While the Cathedral itself can dropped into at any time, certain parts may require booking in advance.
Visit the Prince Philip Maritime Collection
Dedicated to Greenwich's maritime history, Prince Phillip's Maritime Collection is a carefully curated selection of artefacts. Despite being around for nearly half a century, people rarely get the chance to see the collection up close. With 2.5 million objects, most of which are admittedly in storage, there's a lot to see and experience.
Open on 20 and 21 September, select tours will be taken around the collection and given the chance to view a choice of artefacts. Booking is required, but several tours will be leaving throughout the day.
The museum is fully accessible by wheelchairs, but be warned that for reasons of space only two wheelchair users can be on any single tour. Disabled parking can also be requested as you book.
Discover the wit of Dr Johnson at his London house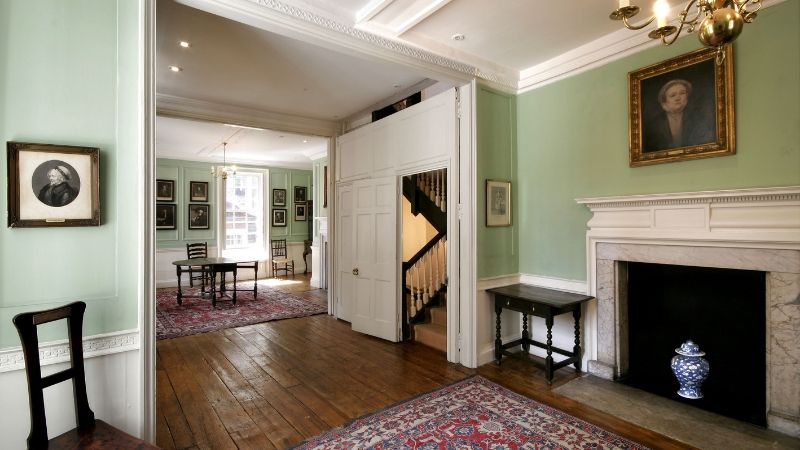 An esteemed 18th century writer, and publisher of the first English dictionary, Dr Samuel Johnson was a giant in his time. Now his former home in London can be yours to explore on 15 September. Painstakingly preserved throughout the years, the interiors have now been restored so as to give a peek at the life of one of Britain's greatest intellects.
It's widely described a hidden gem within the city, and visitors will get the chance to examine period furniture, try on Georgian costume, and see copies of Johnson's famous dictionary.
No booking is required, but the historic character of the house means that there is no wheelchair access, and many rooms are only accessible by stairs. An audio guide is available for the visually impaired, and blue badge parking is available nearby.
Join the Royal Engineers Museum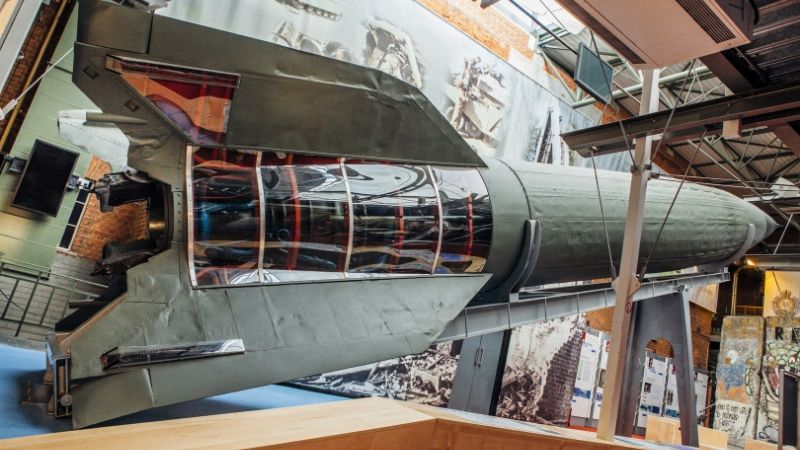 To celebrate the 75th anniversary of the V2 Rocket, the Royal Engineers Museum in Gillingham will be inviting the British public to explore their vaunted history in service to the British Army, from campaigns in the British Empire to victory in WW2. The event runs on 14 and 15 September. The main site is free for visitors to explore at their leisure, but the talks require booking in advance.
There are limited spaces per tour, so book quickly. Booking closes on 6 September. Further museum is fully accessible to wheelchairs, and assistance dogs are welcome.
---
If you are looking for some extra help at home, SuperCarers can support your care search. We can match you to qualified home carers in your local area to meet your care needs and help you live independently at home. Call us on 020 8629 1030 to find out more.
You may also be interested in our top ideas for a trip to London with your grandparents.