4 min read
To talk about tourism in London is like talking about cheese in France. You could be sat there all day if you're not careful. Consequently, it's hard to find something that the City doesn't offer, no matter what demographic you fall in. Older tourists in particular can always find something for them to enjoy, provided they've been given a heads-up where to look and what to avoid.
The East End of London offers some of the best museums, restaurants, galleries, markets and attractions that the capital has to offer. If not careful, you could easily spend a whole weekend there and still barely scratch the surface!
Browse Old Spitalfields Market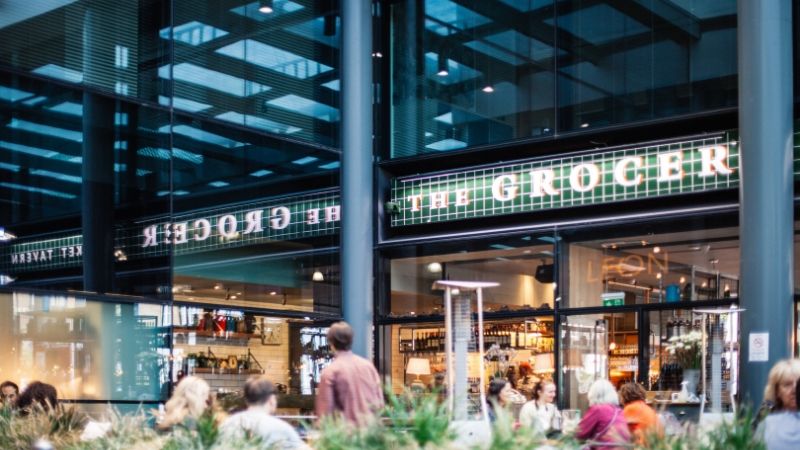 The old London market is a city tradition that goes back centuries, and, while the rise of internet shopping may have imperilled some, others continue to thrive. Old Spitalfields Market is found off Commercial Street in the heart of East London, and is host to hundreds of shops, stalls and stands selling everything from food and drink to clothes and accessories.
The market opens from early to late, and features both external and interior shopping areas, so it's comfortable to visit in all weathers. As can be expected of a market, Old Spitalfields can get rather crowded and busy, so keep this in mind if you're slow on your feet or need a wheelchair.
The market is easily accessible by public transport, too, so it makes a pretty useful landmark to start and finish from.
Stroll through Victoria Park
Victoria Park has been a central part of Tower Hamlets now for 170 years. Each year, no less than 9 million visitors arrive to enjoy its wide green spaces.
Covering 86 hectares, the park offers numerous facilities to its visitors. Of particular interest are the hireable boats, the bowling green, the cricket and tennis grounds, and the tree walks. There's also a cafe on site that offers hot and cold drinks, as well as light lunches. Numerous events and festivals are hosted by Victoria Park around the year.
While not all areas of the park may be accessible to all its guests, there are plenty of concrete pathways running through the major areas. Unless you're especially eager to roam where you please, this makes access easy for most visitors.
Take a bird's eye view on the Emirates Air Line cable car
Sometimes walking around London on the ground can give a limited perspective. Certain sights may be blocked by surrounding buildings, be at angles that make it harder to appreciate the view, or may even just lose some of the sense of scale. Fortunately, East London has many ways to get around this.
Emirates Air Line cable car is a unique mode of transport and observation that runs from Greenwich Peninsula to Royal Victoria. It's basically a cable car that can transport its passengers high above the city streets, offering a bird's eye view of East London. It's accessible to all guests, offering convenient travel and some spectacular sights of London.
So, whether you're looking for a unique means of getting from A to B, or want a better vantage point to see the city from, the Emirates Air Line cable car is always worth a look.
Discover the Museum of London Docklands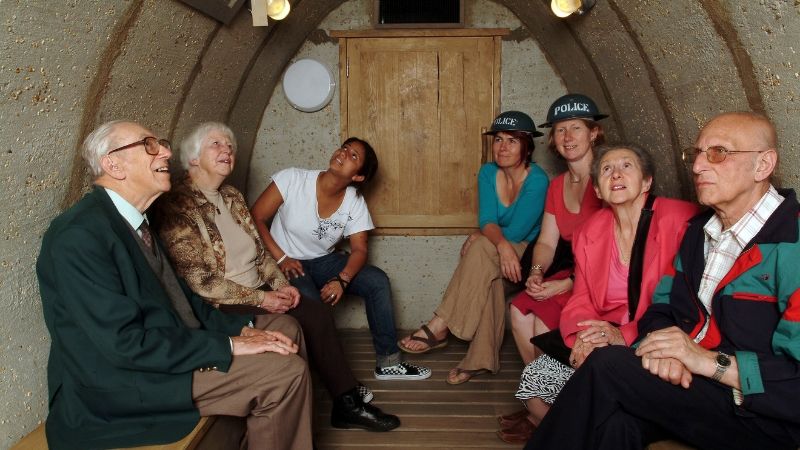 London today remains a global hub of commerce and finance, and this has been the case for centuries. Ever since it was first founded by the Romans, merchants and traders from across the world have come to London to make business. The Museum of London Docklands brings a special focus to that commercial history of the city.
Found on the West India Quay, and fully accessible to all guests throughout, visitors can learn everything from London's history as the "warehouse of the world", the secret rivers that have now been lost to urban expansion, and Britain's darker history behind the slave trade. Large print guides and audio loops are available for many of the exhibits.
If you need a quick bite to eat, the museum also has its own cafe. A perfect place to rest and recover your energy.
Explore Sutton House
Sutton House was built as a manor house for Sir Ralph Sadler, the Secretary of State to King Henry VIII. It's the oldest residential building still standing in Hackney, and offers a remarkable example of Tudor architecture. Passing hands numerous times, even becoming a girls' school in the Victorian era, the house was in danger of being lost entirely until it was saved by local campaigners. It now serves as a museum, art gallery, and cafe.
The interior of the house has been fully restored, offering a glimpse into the house's history as a stately home for the wealthy, powerful and connected. The oak panelled rooms of the Tudor period also contrast strikingly with the street art left from the days when the house was occupied by squatters and hosted music events. Numerous events and exhibitions are held throughout the year, giving variance to the day. The cafe also offers a quiet place to retreat and enjoy a quiet cup of tea in Tudor opulence.
As an older building, getting around some parts may prove challenging, but the staff is always on hand to help. Guided tours are also offered on a regular basis.
Looking for more inspiration for days out in London? Check out our ideas for a trip to London with your grandparents or discover the capital's accessible attractions.
---
Are you looking for a carer in East London? At SuperCarers, we can help you find the right home care for you in your local area, whether you simply need some extra help at home or you have complex care needs. Get in touch on 020 8629 1030 to find out more about home care in London, or visit the SuperCarers website.